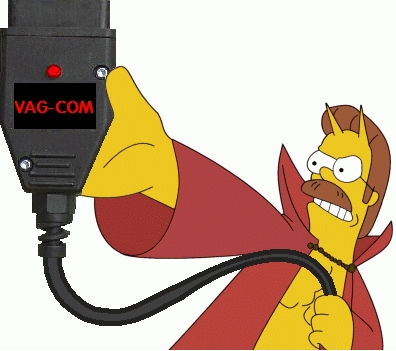 This FAQ is currently being developed and is not complete.
A VAG-COM (which is now known as VCDS) is a diagnostic tool and computer interface built by Ross-Tech for Volkswagen AG vehicles.
Typical uses for a VAG-COM is for vehicle diagnostics and reading faults that are stored in various controllers in the vehicle. More advanced uses typically include recoding various controllers to enable features and functions that are not available in a given market but is available in other.
A VAG-COM cable is typically attached to a Windows PC using a serial port or USB interface and attached to the target vehicle by using the OBD-2 diagnostic port. In the Touareg and Touareg2 the location of the OBD-2 port is under the drivers side dash panel, located at about the knee area. Look for a purple plug.
What a VAG-COM cable DOES NOT DO is reprogram your ECM or other modules.
Useful links to external VAG-COM diagnostics, procedures and codings.
Ross-Tech: VAG-COM: Product Information
Ross-Tech: VAG-COM: VW Touareg VAG-COM Info
Ross-Tech: VAG-COM:* Touareg / Phaeton Applications
VW Touareg (7L - Ross-Tech Wiki
)
Added 2013-09-16
VAG-COM & Mac revisited