Good morning all,
I have a 2013 Touareg TDI and it is fantastic. HOWEVER, it had an issue when I started it, occasionally the timing chain would rattle... It got worse. So after some deliberation and research, I figured after my semester ended I would start the teardown and this is it.
My plan:
Replace timing chains and tensioners
Refresh cylinder heads (Cleaning w/ new seals)
Clean injectors and replace seals
Replace all gaskets on the top end of the end of the engine
Parts Ordered:
- Febi Bilstein timing kid (CNRB Engine)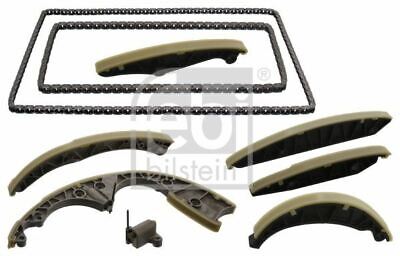 Find many great new & used options and get the best deals for Febi Bilstein Timing Chain Kit 45008 at the best online prices at eBay! Free shipping for many products!
- Engine seal kit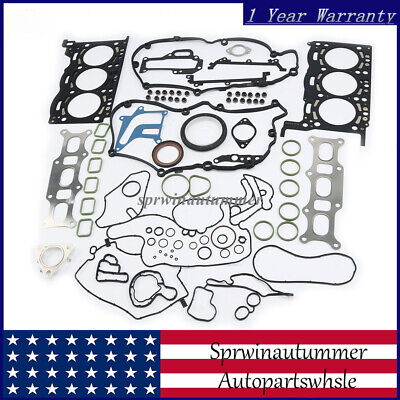 Cylinder Head Gasket. To cylinder : 4-6. To cylinder : 1-3. Engine Cylinder Head Gasket Repair Kit x1(As the pictures shows). Fit : Valve Stem. Fit Car Model. will bear these costs. Local warehouse.
- Injector seal kit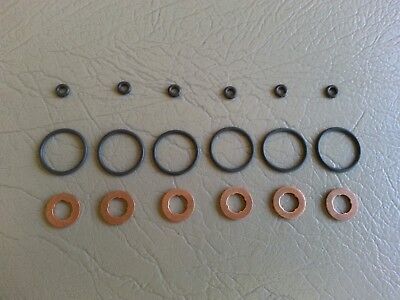 New EIGHTEEN piece injector seal kit for many six cylinder VW and Audi CRD TDI diesel motors. Kit includes two rubber O rings and one copper lower seal for each injector. Replaces VW part numbers 059 130 519 for the copper seal, WHT 000 884 for the bigger rubber o ring and 059 130 119 (new...
- Geba Water pump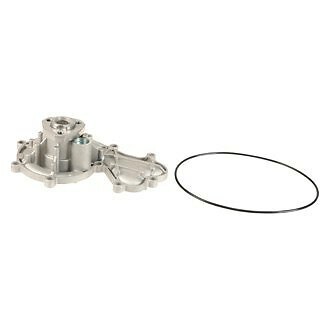 Engine Coolant Water Pump by Geba®. Increase the life of your vehicle's engine by keeping your cooling system in top condition. Replace your faulty engine cooling component with this highly efficient replacement product and be sure the heart of your vehicle is in good working order.
- 3.0TDI timing tool kit
Audi A4 2.7 TDi with engine code BPP (05-09). Audi A4 Quattro 2.0 TDi with engine code BMZ (05-06). Q7 3.0 TDi with engine codes BUG, BUN (06-09). Volkswagen Phaeton 3.0 V6 Tdi (06-). Specifically designed for servicing V6, 4 valve, common rail diesel engines, chain driven engines Volkswagen and...
- CNRB Elring head bolts
Buy a 2013 Volkswagen Touareg Head Bolt at discount prices. Choose top quality brands Elring, Genuine.
Item number:
123292-06179141
- Meyle Fuel & oil Filter
FCP Euro
- Fuel Injector retaining bolts x6
VW Porsche Fuel Injector Retaining Bolt - Genuine VW WHT004923B
- Oil Filter housing
Koomaha off amazon
Total costs w/ miscellaneous items & a couple of items like trans fluid and wheel bearings I didn't add was about $1600 which is an absolute steal versus buying straight from the dealer.
Ordering these parts off of eBay I understood I was taking a big risk but decided to try with the success I've had in the past. I am pleased to say that everything ordered felt quality and was installed without any issues. The timing kit I believe is actually the OEM part, there were sanding marks where the Audi logo was at. I was most worried about the seal kit but upon inspection, everything was packaged in "OEM" packaging and felt absolutely fantastic. The head gaskets had the vw/audi markings on them as well. Now with that said I am taking it with a grain of salt but regardless I was confident that these items are going to last for a long time.
Onto the project: I will only be showing more of the "Main parts" this is not a how to.
From the VW service manual it shows dropping the engine and trans w/ the subframe as the best way to remove the engine. I have seen the video of the guy removing the transmission but I had access to a lift so dropping it is how I went with it.
Engine & trans removed. I undid the harness to the fuse box and the ecu. This involved removing the windshield wipers & the plastic cover. I also kept the turbo & downpipe in during the removal.
Front of the motor w/ water pump removed
Engine and transmission split, this involved removing the six torque converter bolts, trans cooler lines attarched to the engine, starter as well as bell housing bolts.
Side view
Next step is the rear timing cover. This involved putting the engine to TDC and putting in your timing kit. There are 2 pins one for each camshaft, one for the balance shaft/fuel pump pulley, and a locking pin for the crank.
Top Covers removed & pins in
So this cover comes off but apparently, I don't have a picture of it off w/ the old timing set, but don't worry! I have one with the new one.
Cams, This car had been very well taken care off with a long service history from the dealer on its car fax, this picture proves that.