Discussion Starter
·
#1
·
In anticipation of the buyback I stripped all of the parts I've added to my Touareg off to sell. These will fit any 2011 or later Touareg. If you have any questions please let me know. All prices include shipping within the continental US.
Valeo LED Taillights: $500 shipped.
Valeo makes the OEM taillights for VW. These are the same as OEM parts without a VW logo and part number stamped into them. I purchased these on eBay for $512 + $80 for shipping and $20 in customs fees ($612 total). They took over a month to arrive. Same some money and eliminate the wait! No chips, cracks, etc.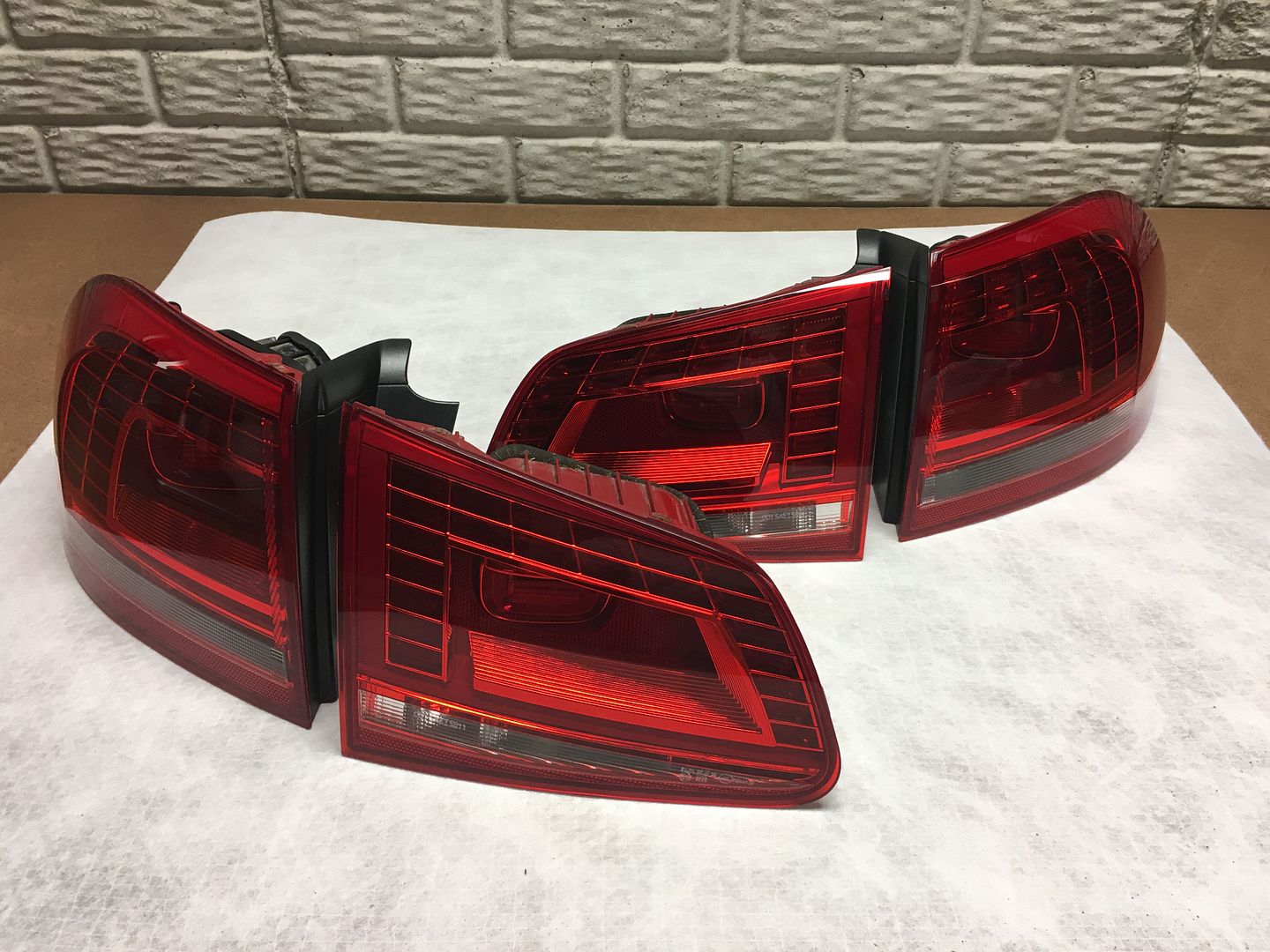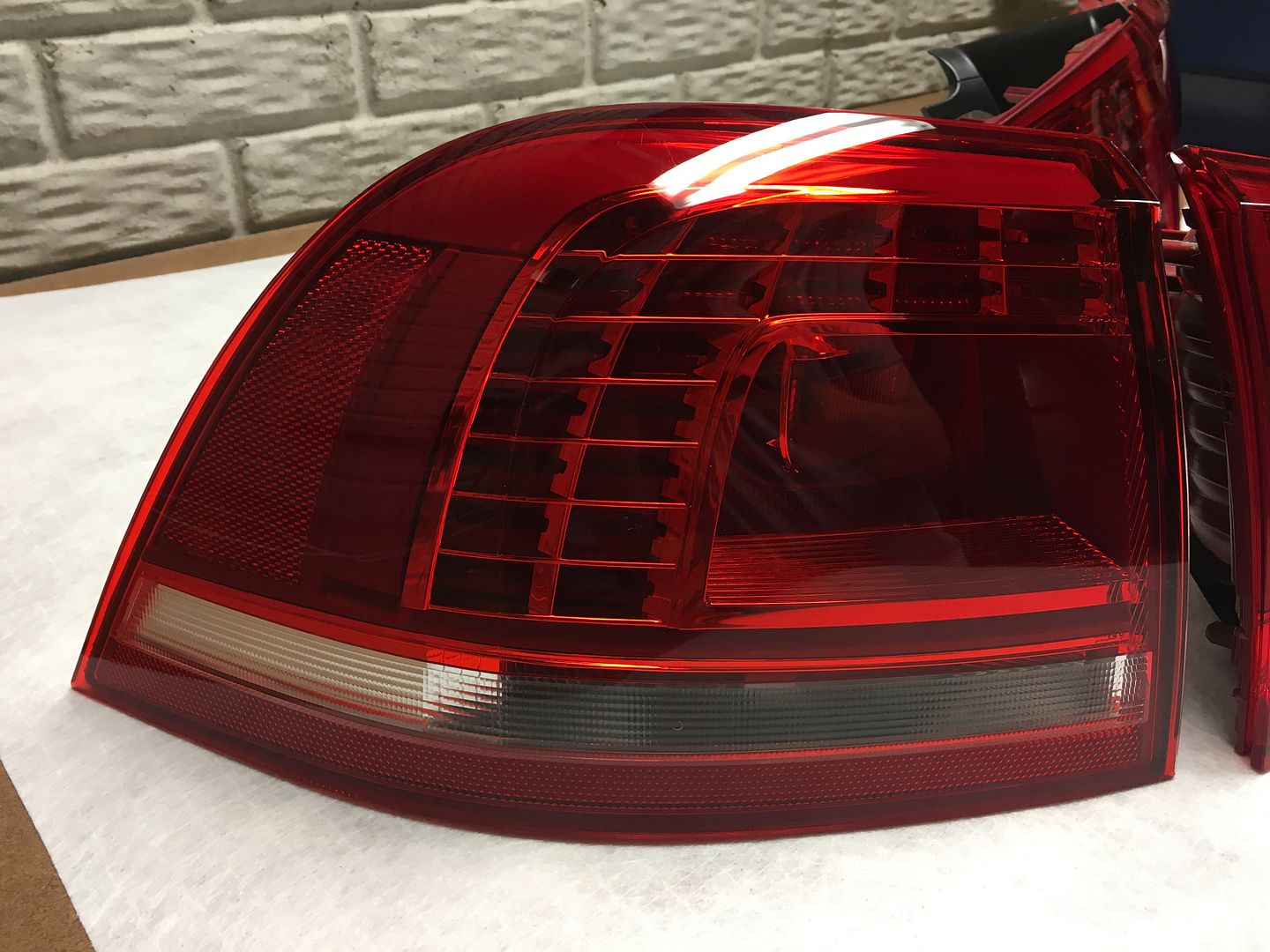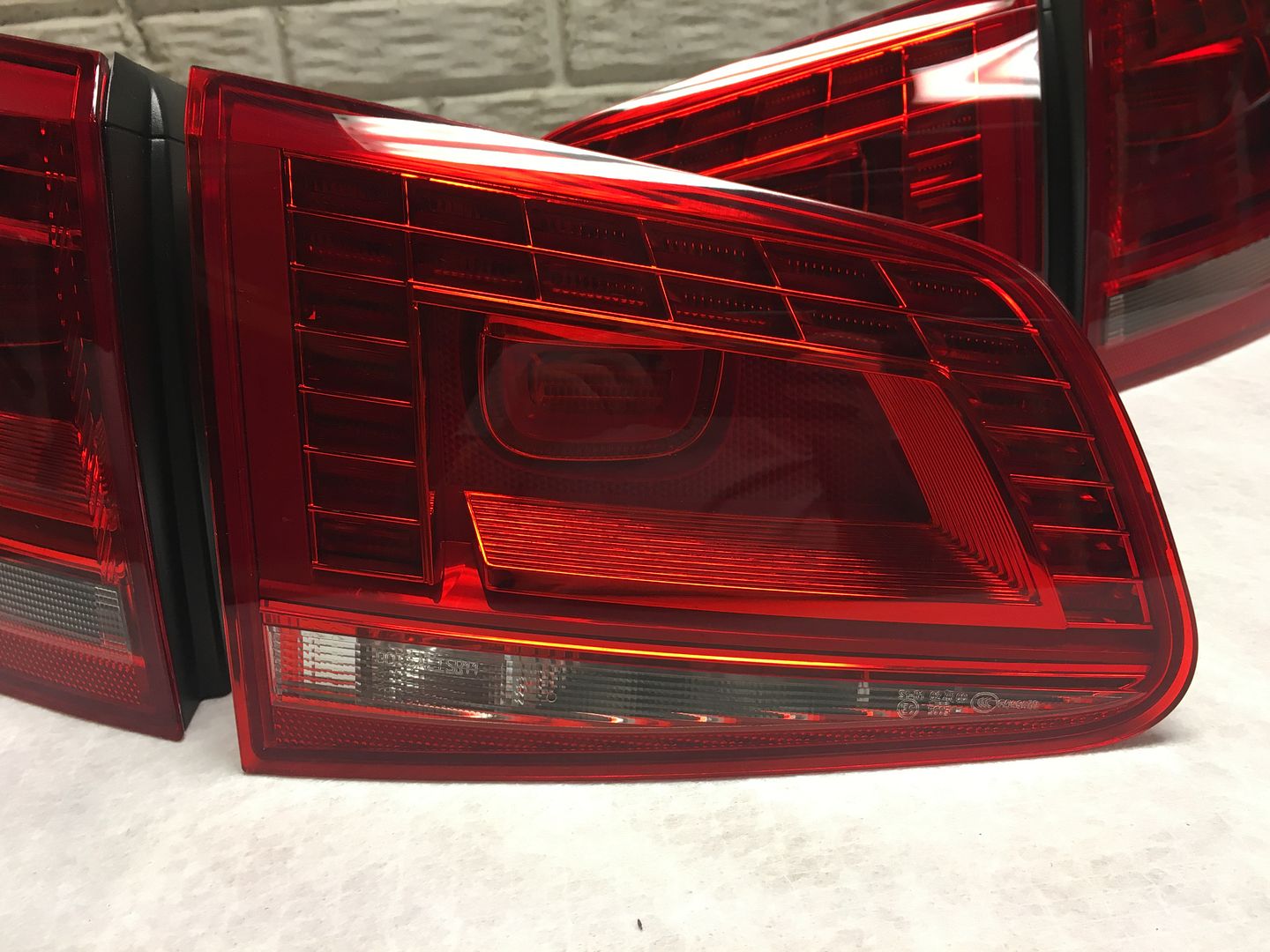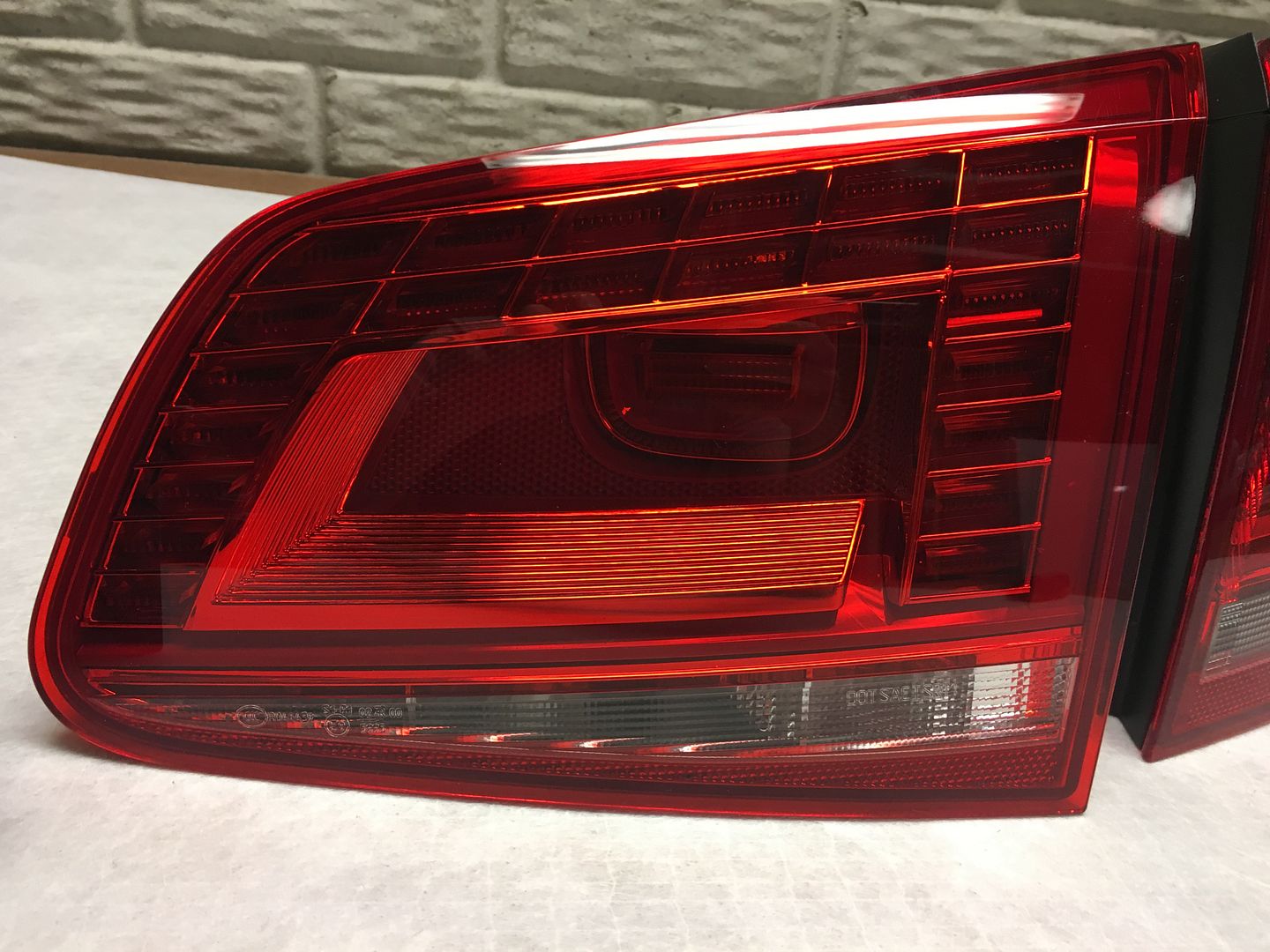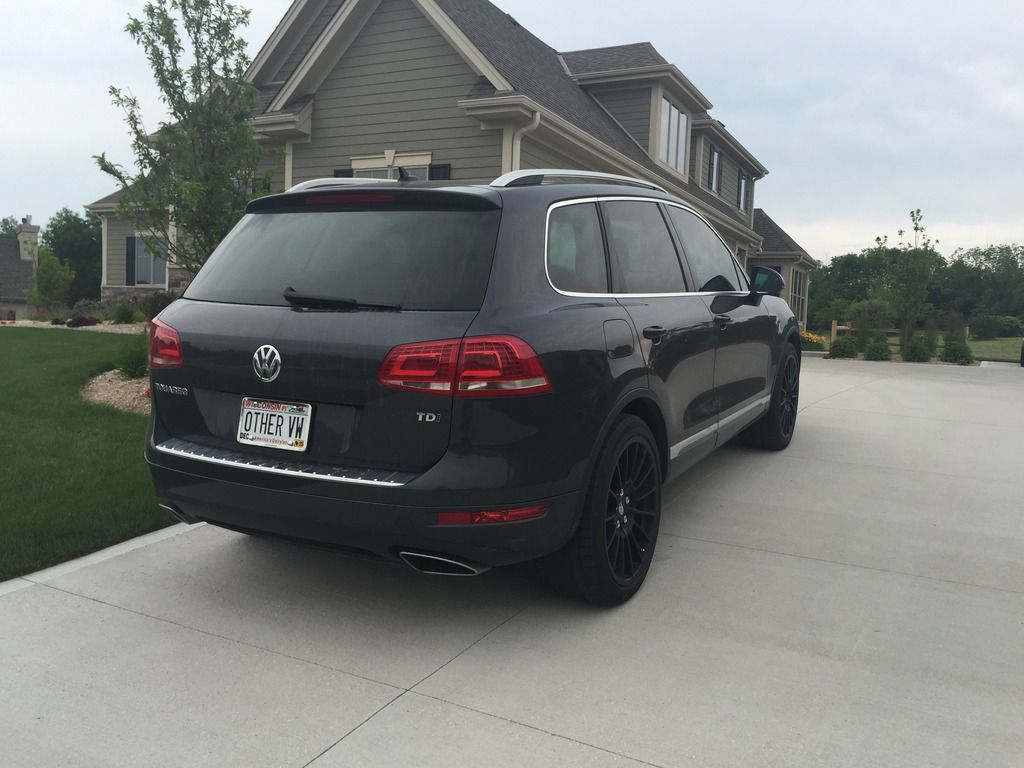 OEM Lexan Headlight Covers: $90 shipped for the used set, $120 shipped for the new set.
These were sourced from overseas. I paid $140 per set to offset the cost of overseas shipping. These come with a small piece of clear bra material to protect the top of the headlight from the metal clip. For the used set I will provide a small sheet of clear bra material and can either cut it to the correct size or give you a piece an the dimensions to cut to size. I have a set of these on my MK4 Jetta as well and love them. I don't think I've seen another set on this forum.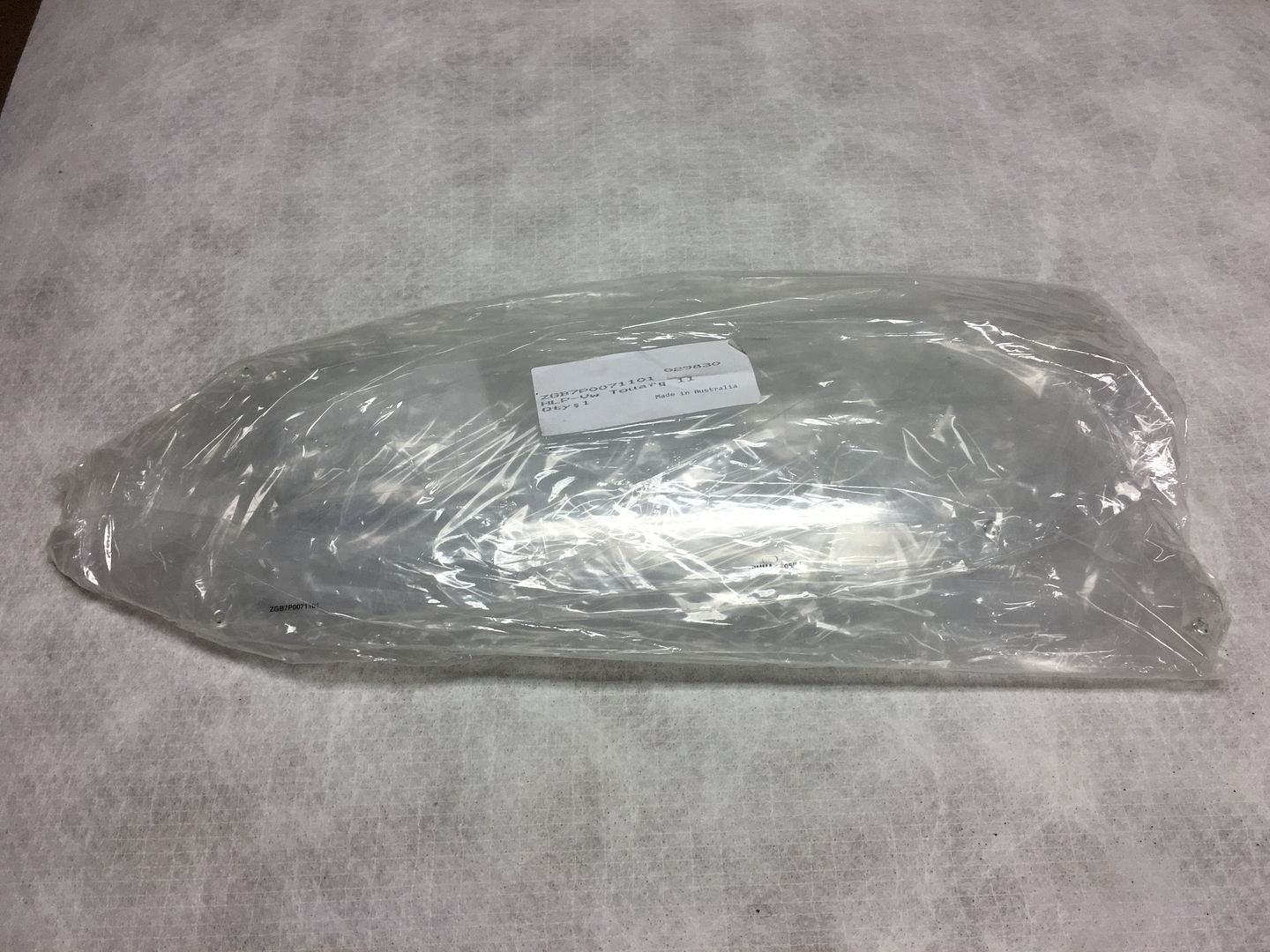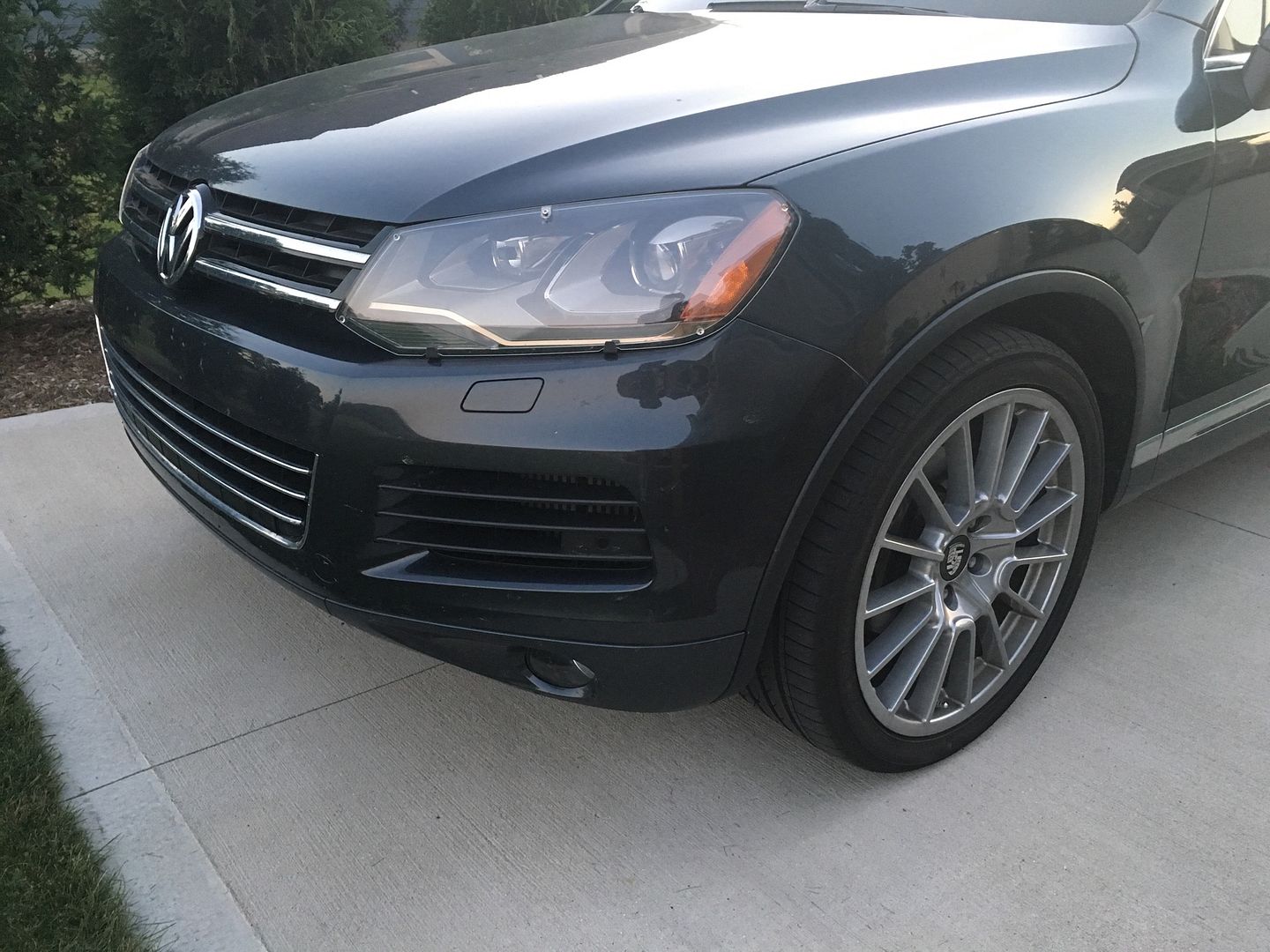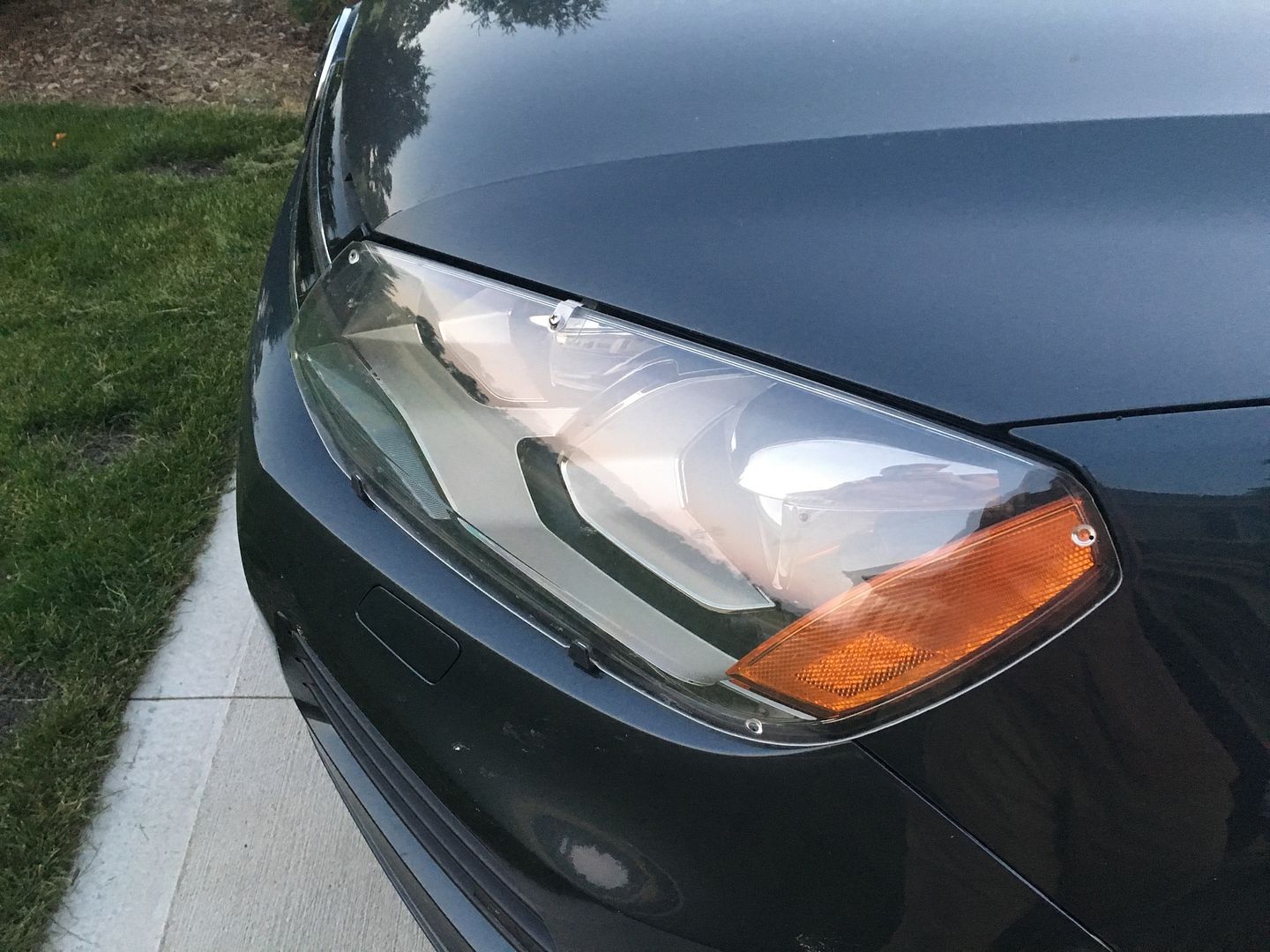 OEM LED License Plate Lights: $50 shipped.
Not much to say here, direct replacement housings for the OEM halogen lights. The lowest I've seen the OEM housings new is $80.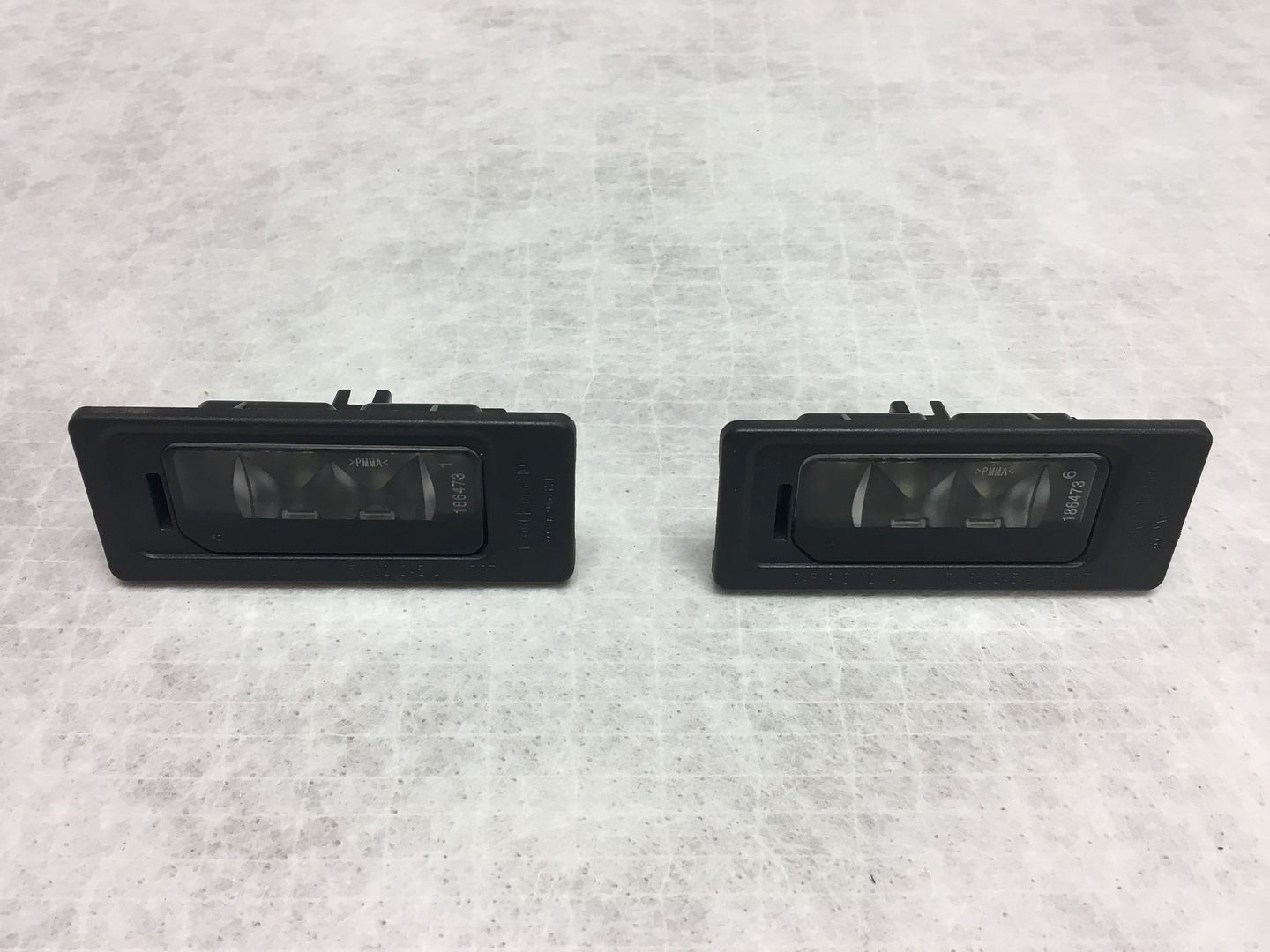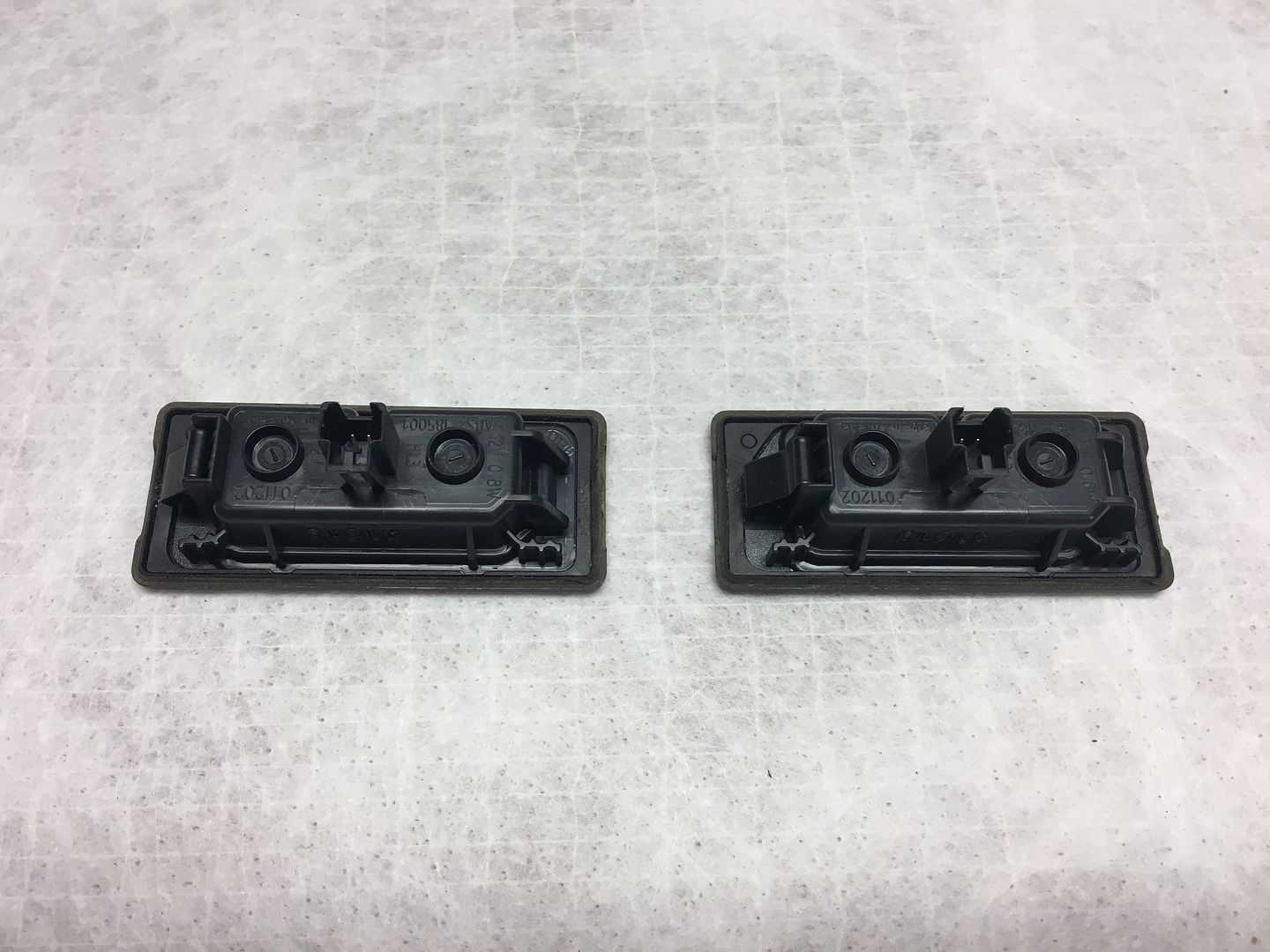 OEM Stanless Steel Pedal Covers: $50 shipped.
I believe these are from a Phaeton, but they are a direct for in the Touareg. The accelerator slips over the stock pedal and the brake replaces the original cover.
​
Stainless Steel Door Sills: $30 shipped.
These are not OEM, but they eBay special. Fitment was pretty good. They go for $45-60 new, plus the wait for shipping from China.
OEM Ashtray Delete: $25 shipped.
This is a replacement for the original ashtray insert. The internal volume is slightly larger without the ashtray portion. I think I paid $45 for this.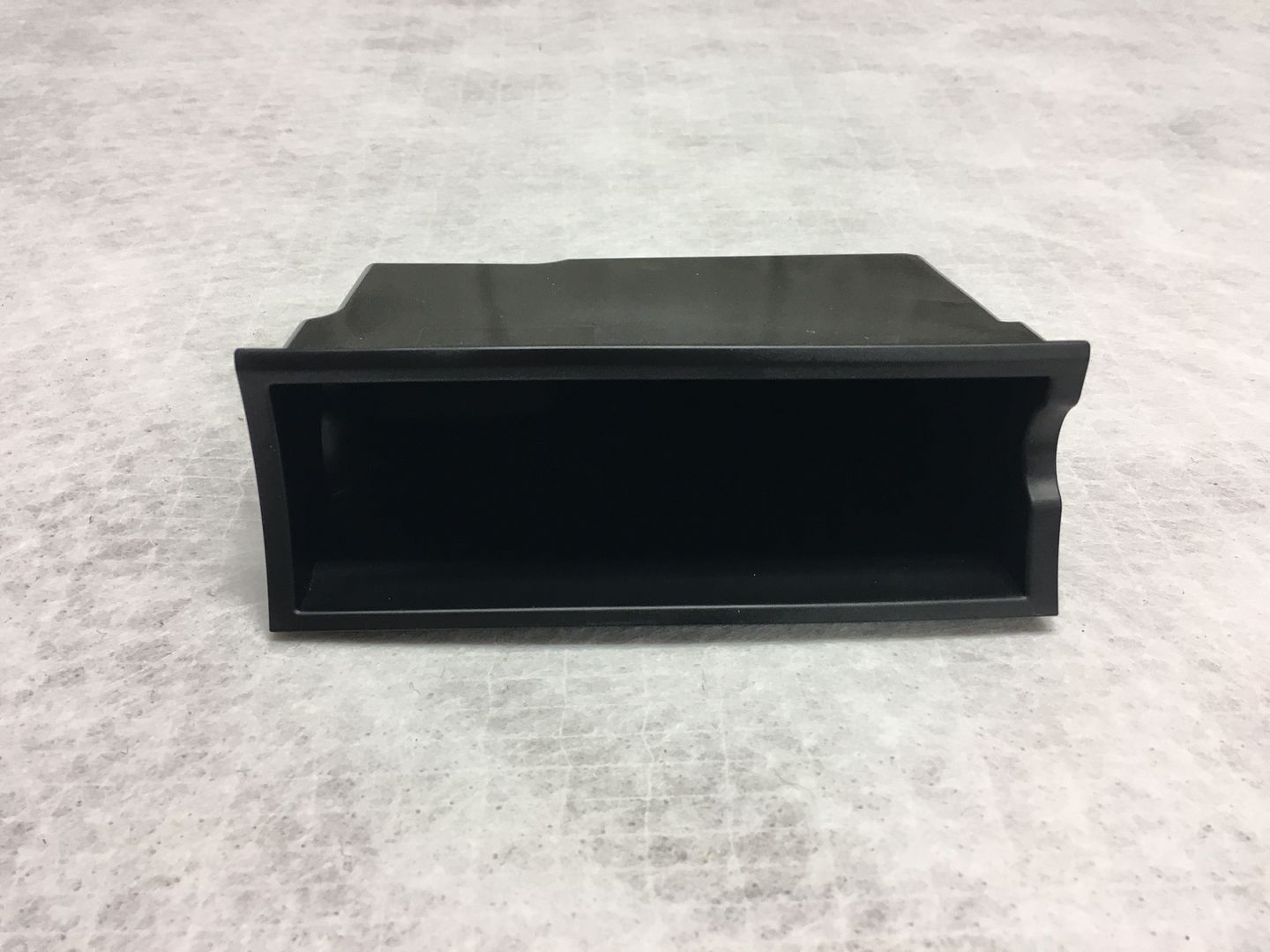 Hoen Xenonmatch Fog Light Bulbs (two pairs): $35 shipped.
These bulbs are a better match to the OEM HID lights. They were slightly too blue for my tastes, but there is nothing wrong with the bulbs. One set was on the Touareg for approximately a week. The other set is brand new. They were $35 per pair new. I am including both sets.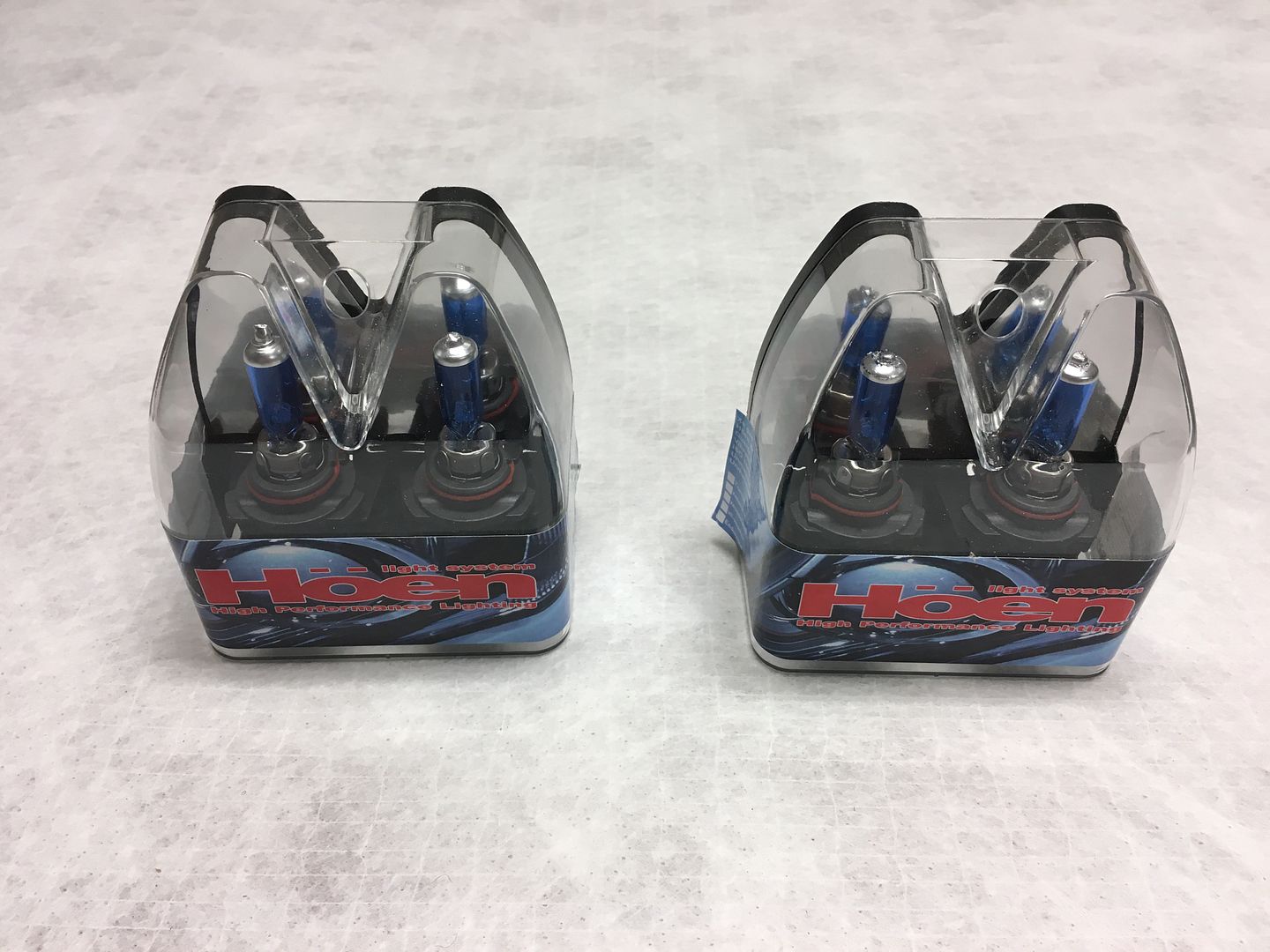 OEM Monster Mats: $70 shipped.
These came with my Touareg used and I only used them during the summer (Weathertech liners for winter). Great condition.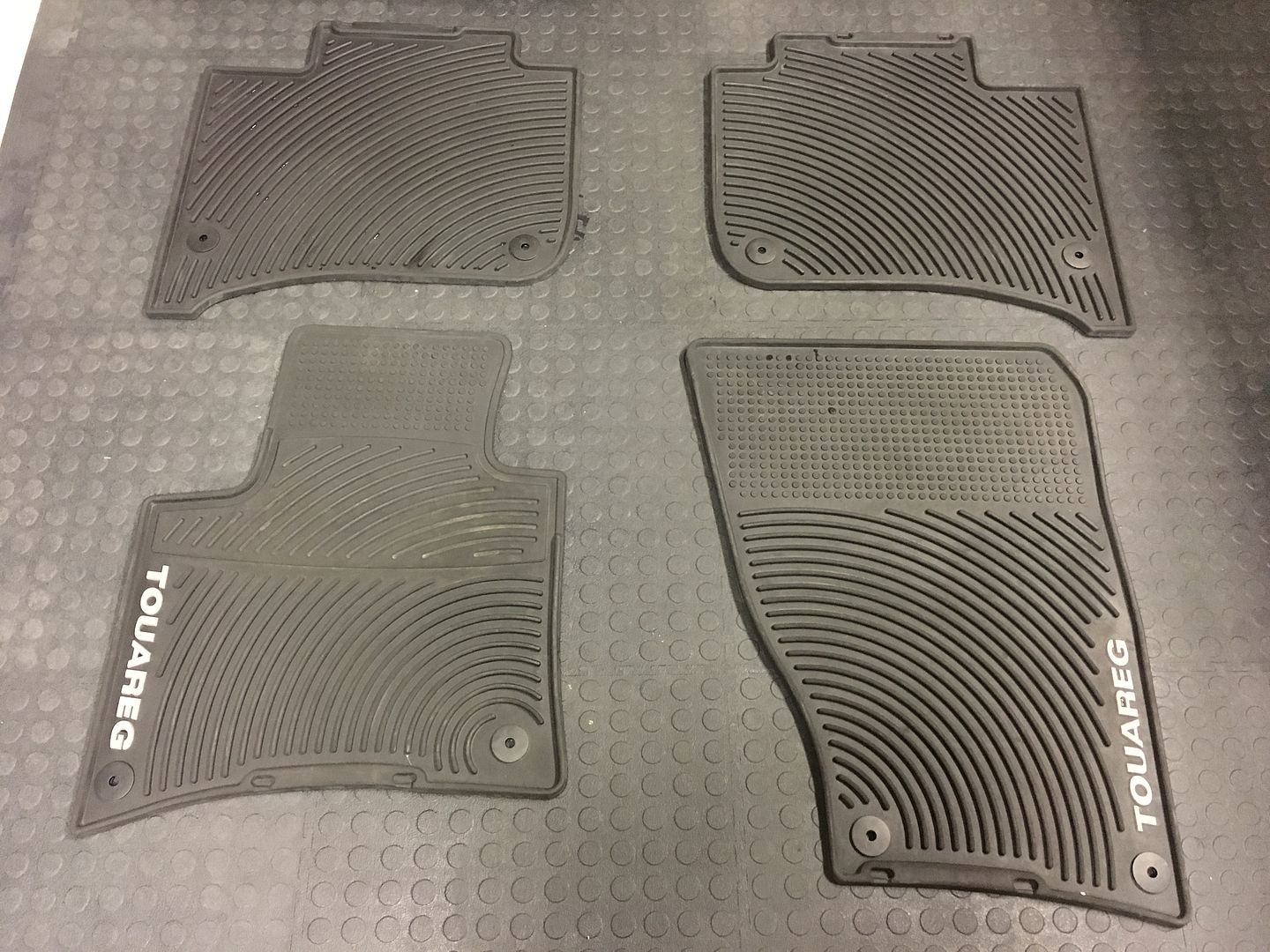 OEM Black Carpet Floor Mats: $60 shipped.
These are brand new, never installed in the Touareg. The front two mats still have the plastic retainer holding them together.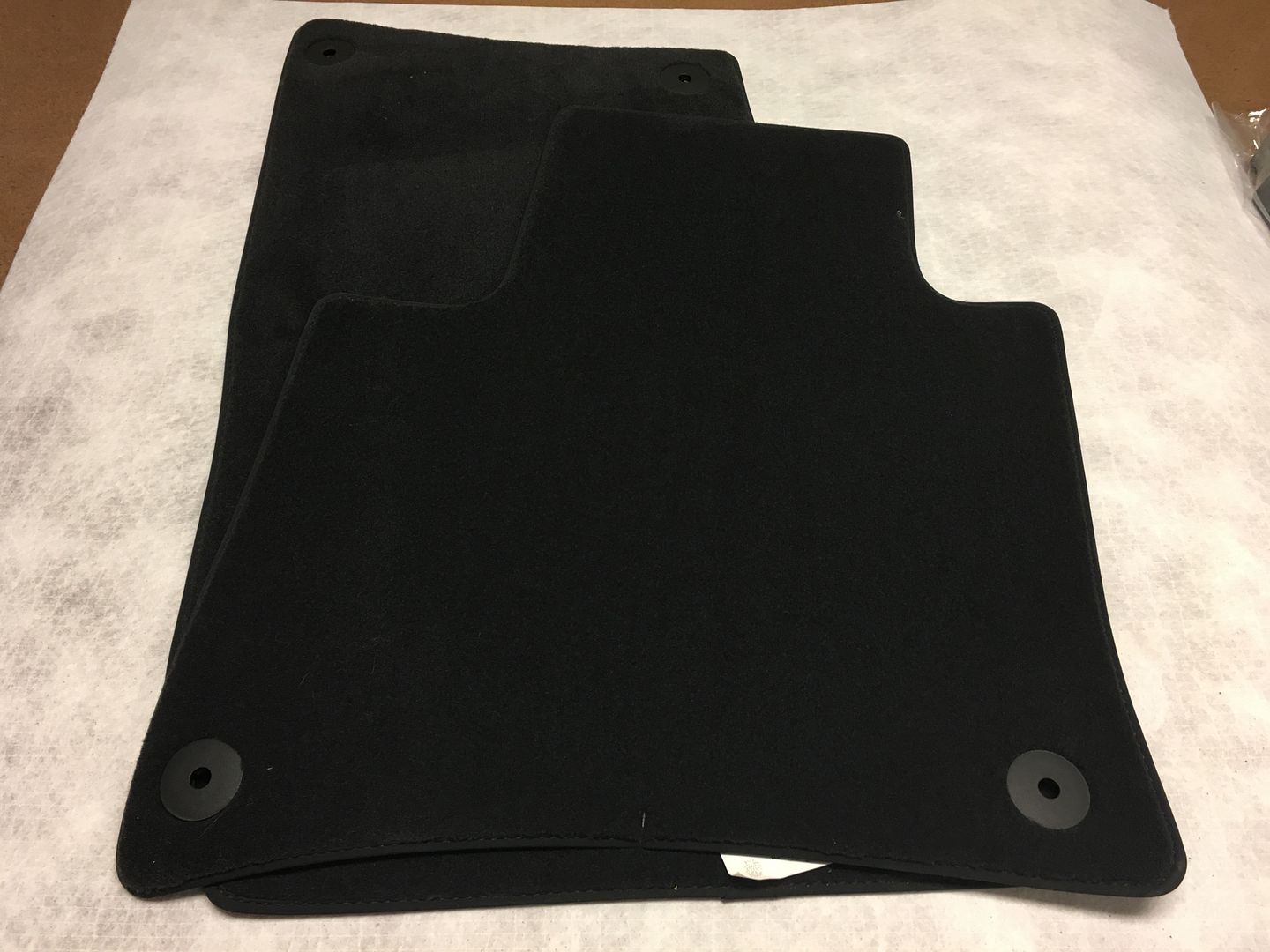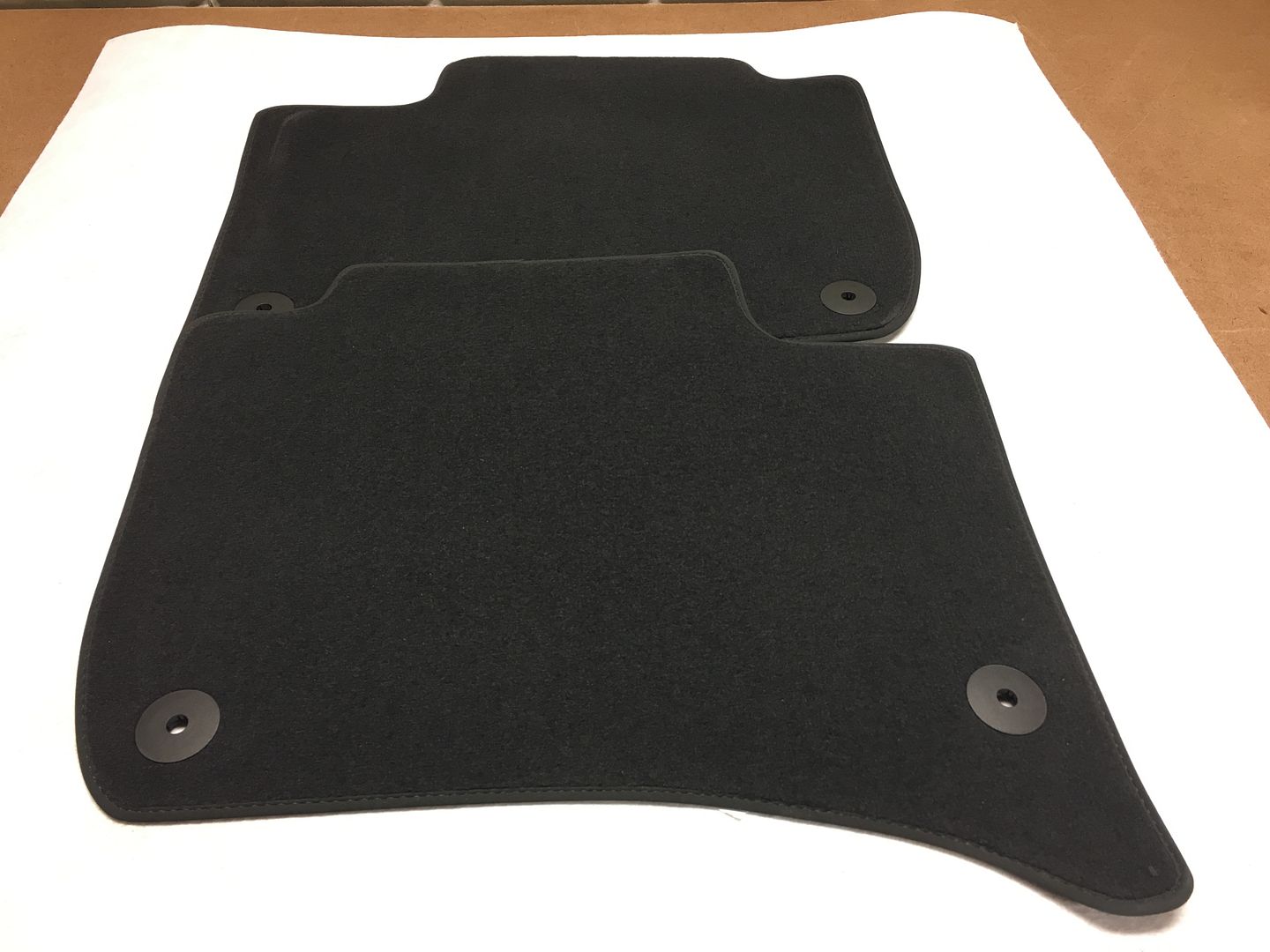 OEM Aux Input Cables: $15 shipped for both.
I have a 3.5mm aux input cable and also a 30-pin iPod cable. Both cables have been tested to work.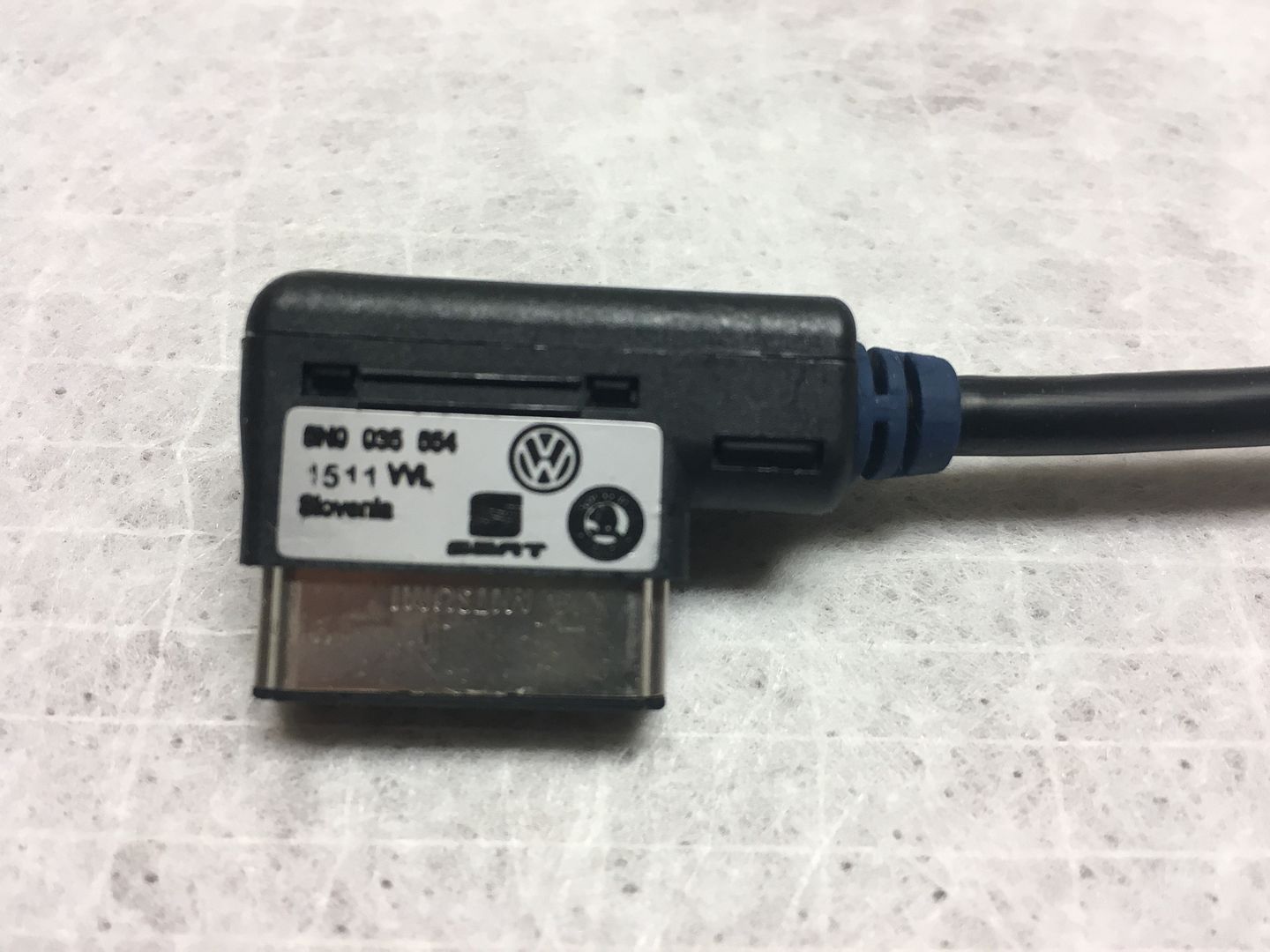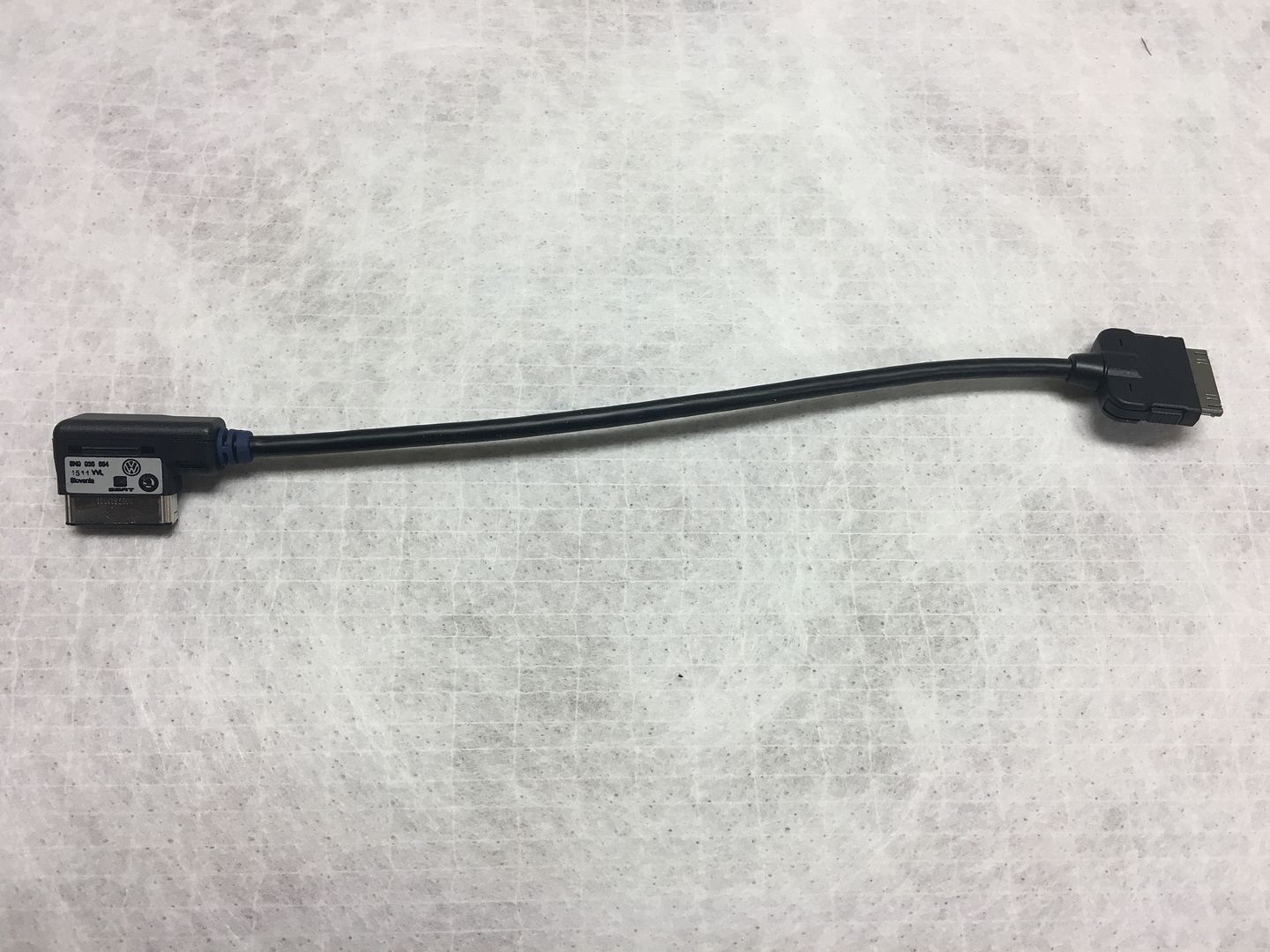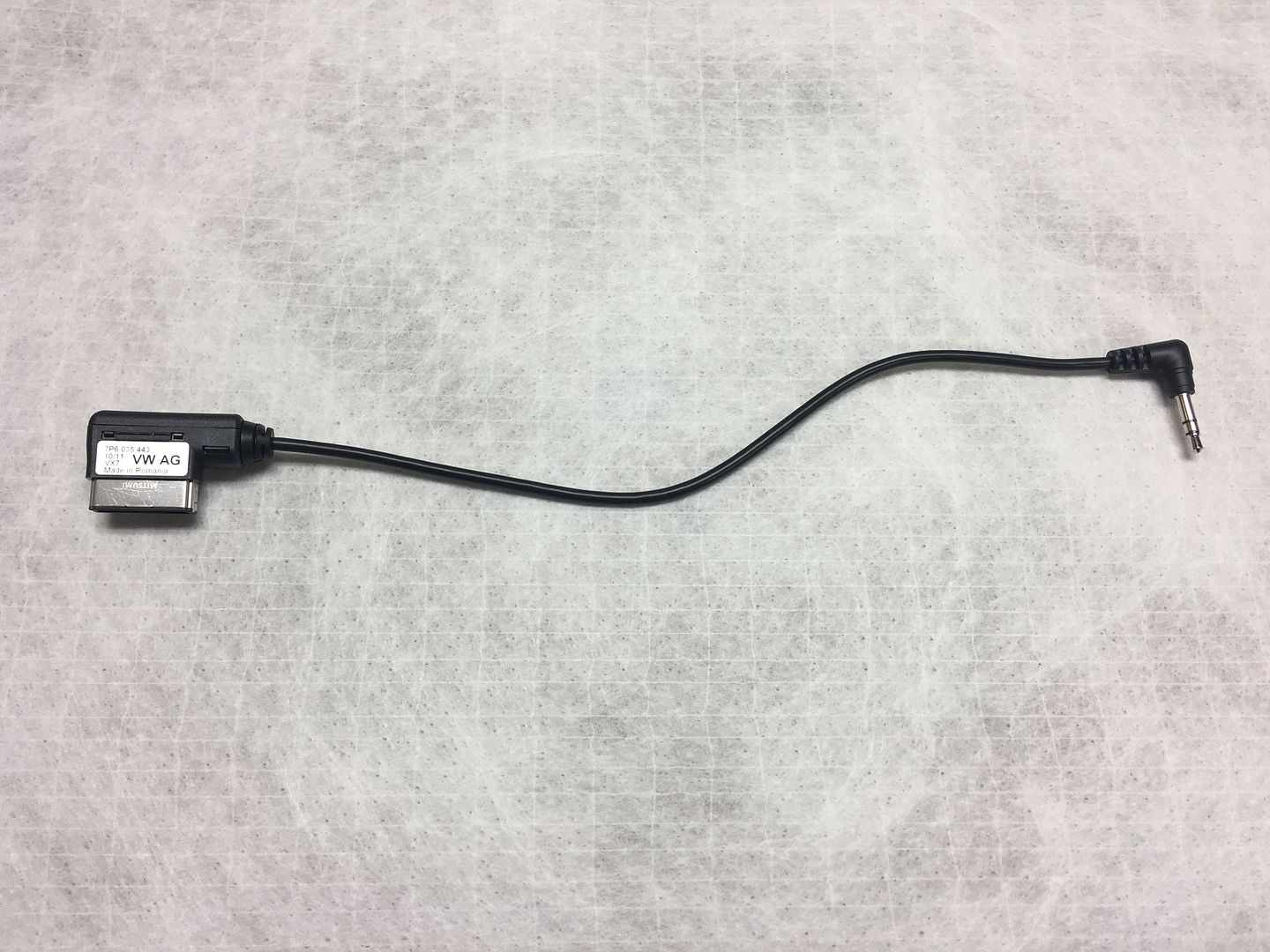 OEM First Aid Kit: $20 shipped.
This was stored in the back of the Touareg for about a year. Nothing inside of it has ever been used.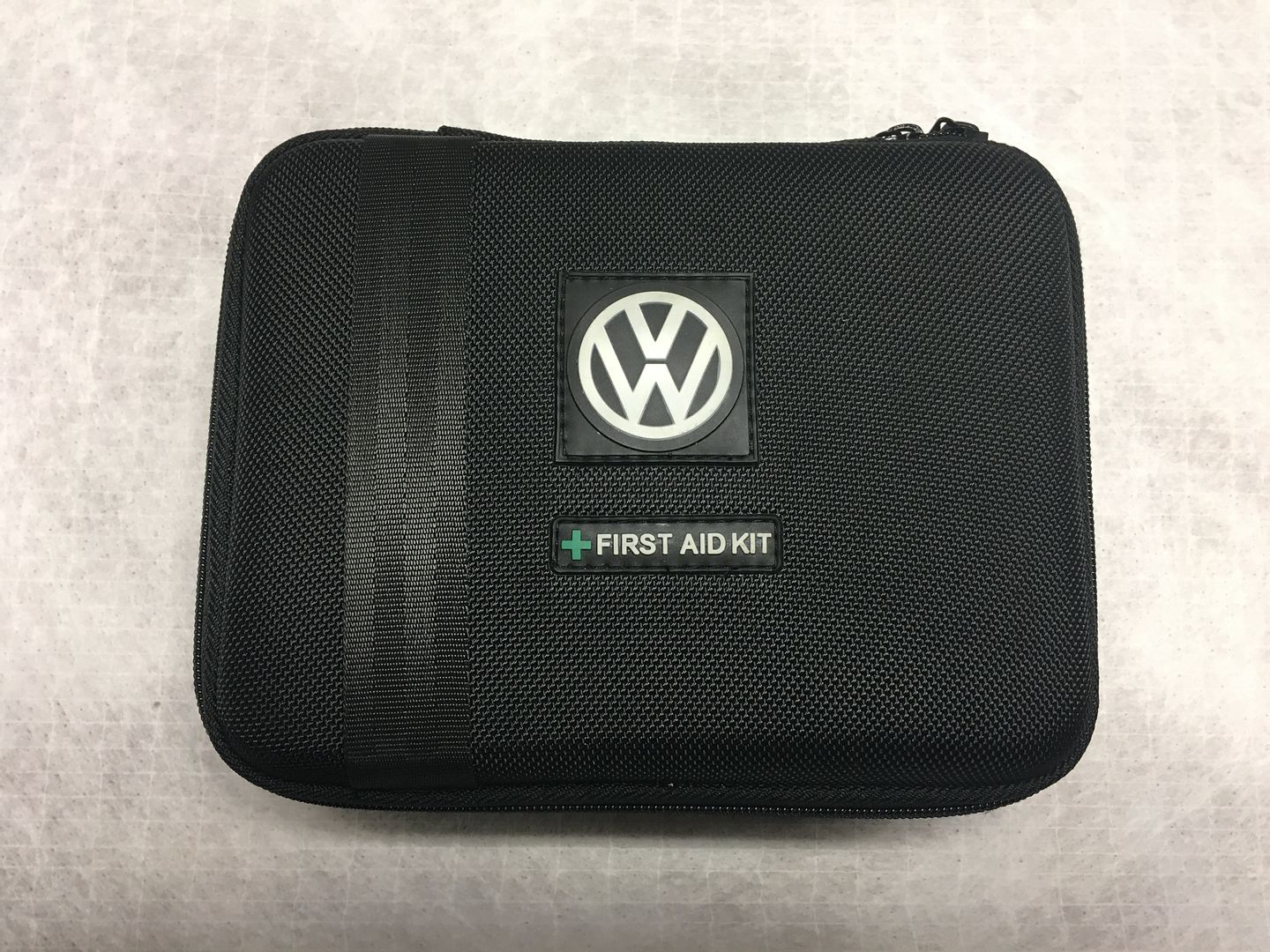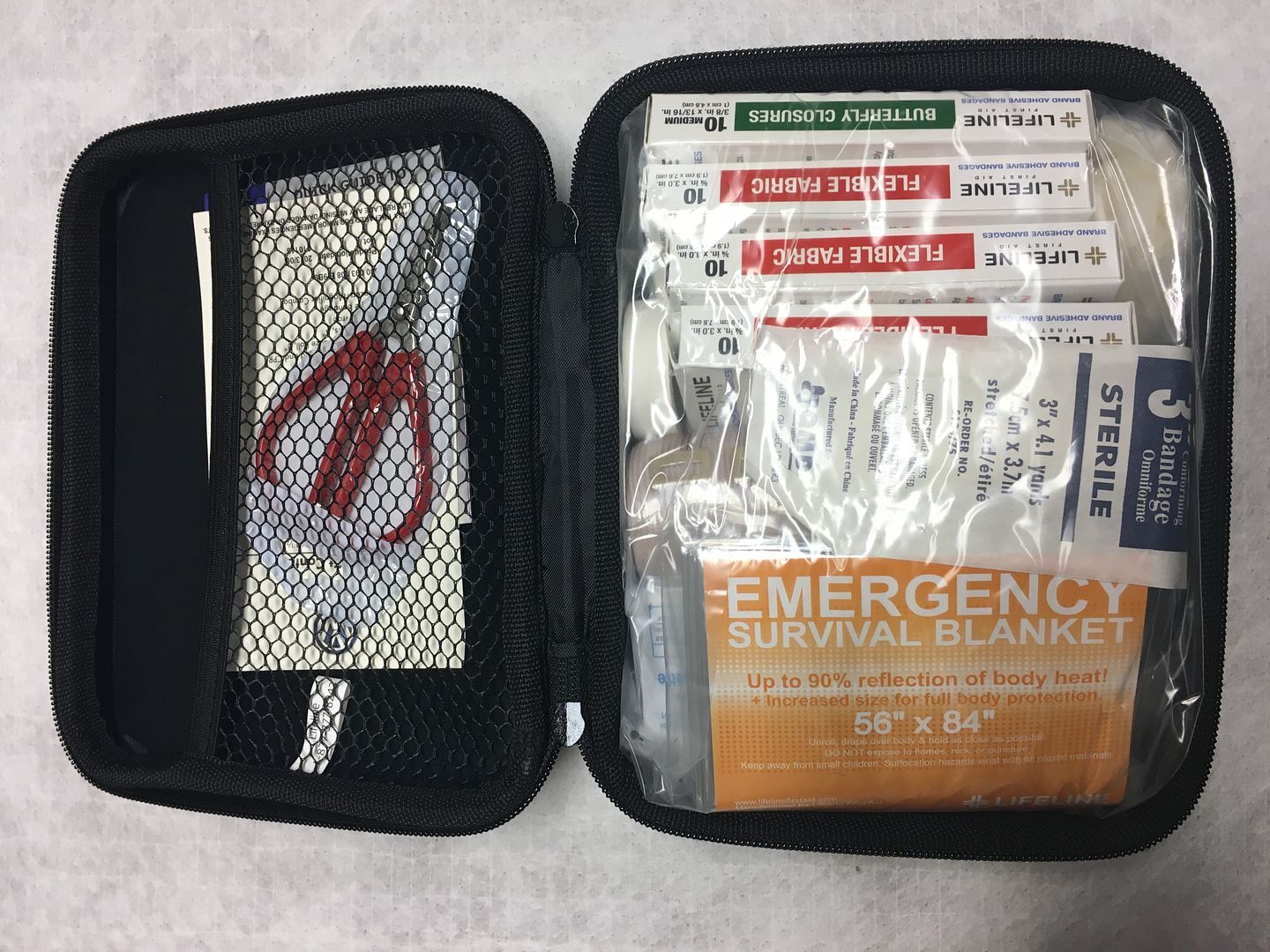 OEM Polished Stainless Steel License Plate Frame: $15 shipped.
Not pictured, but the screw covers are included. they do have some pitting, but the frame itself is in good condition.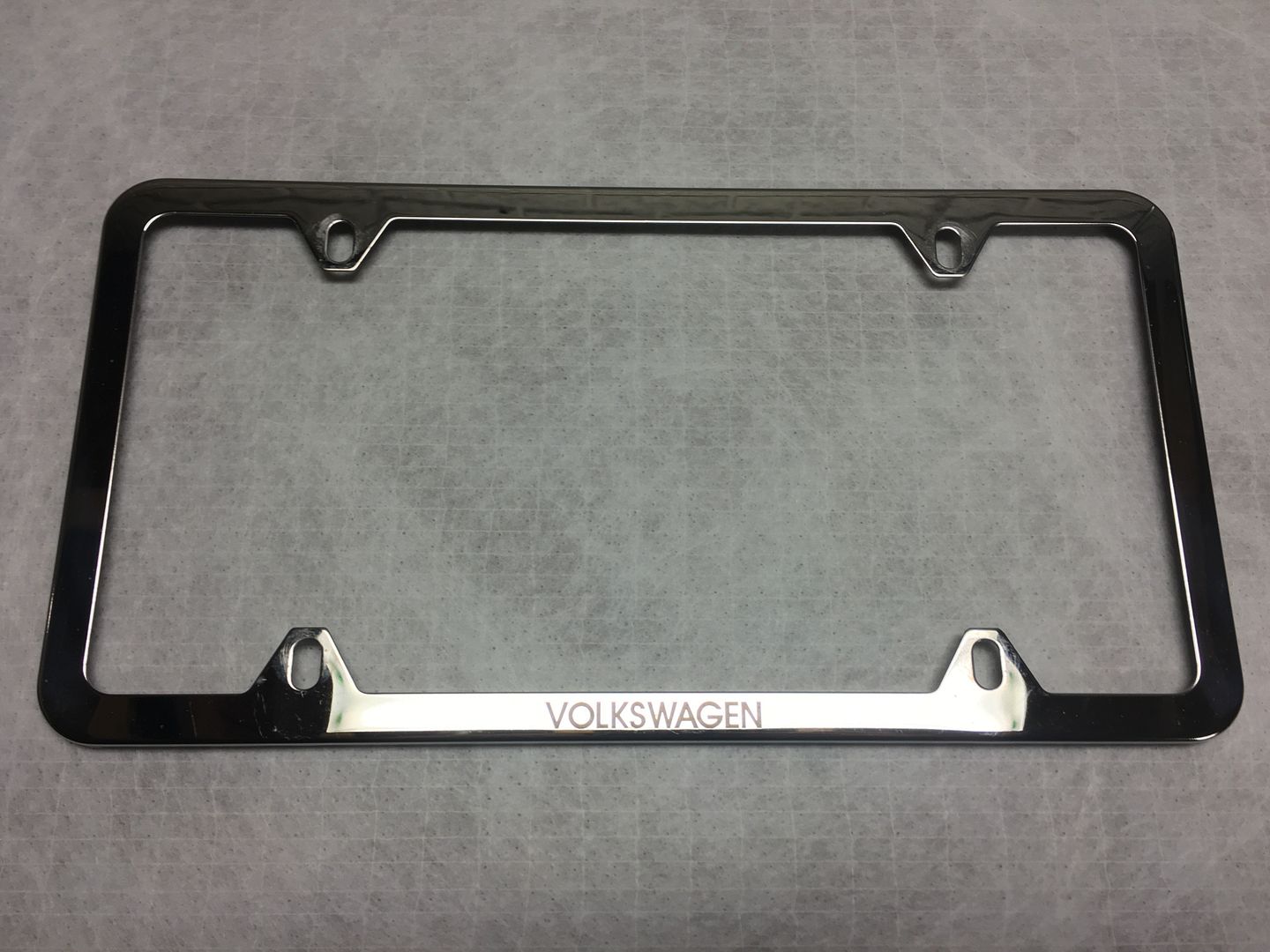 That's it. Sorry, I know it was a lot. If you made it through all of this, congrats!