Discussion Starter
·
#1
·
My poor Reggie got taken away this morning by tow truck to be assessed and they called to say she was being written off. Water filled the passenger front and rear footwells and she died in the front yard. The dash display disappeared, key could not come out and tailgate would not open.
When the tow truck driver arrived this morning, he was a bit panicked as it was in Park and could not get it out of gear but he put a battery booster pack on it and got her breathing again and was able to actually start her again. He did warn me that I probably wouldn't see her again and did I have everything taken out of her. Just have to wait for Shannon's assessor to be in touch now after they have looked at her too.
Such a shame as she may not have been the prettiest Touareg in town but she ran so well, I had put seat covers on the seats, done the interior buttons, mud flaps, those special little down lights on the front doors, the chrome covers on the side mirrors, the rims refinished and even a new set of 18" rims that were going to be put on next tyre change. She never ever let me down and I loved the way she drove.
I will have to get another one - will also have to get another ClubTouareg sticker too!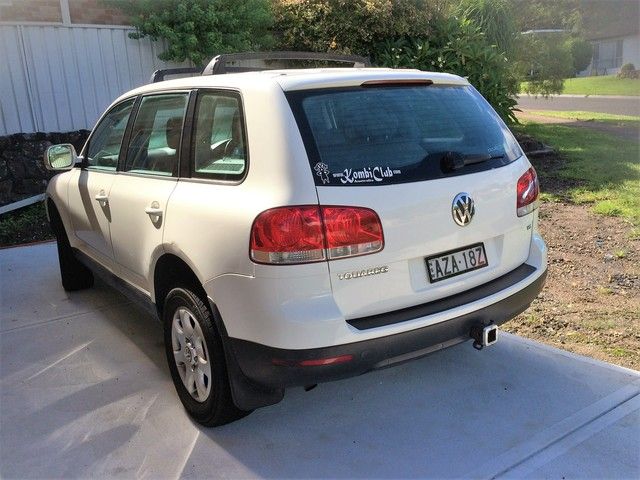 You can see how damp she was inside: