Discussion Starter
•
#1
•
Hey guys (and girls),
My name is Simon and I'm from Christchurch, New Zealand. I recently bought a 2011 Touareg V8 TDI.
Many years ago I had a MkIV Golf GTI, but for the past 10 years or so I have had three Ford Rangers.
I was about to buy yet another Ranger when a friend of mine asked me to help him search for a good used Treg. I went along with him for a few test drives and after driving the V8 TDI I was sold, and ended up buying that for myself. The seller turned out to be a former workmate of my fiancee so I negotiated a very good deal.
My friend ended up buying a 2009 V8 FSI so we are twins once again (he also used to have a company Ranger).
We've enjoyed the past couple of weeks comparing our Tregs. Mine has features his does not have, and vice versa.
The best thing about my Treg so far was discovering it has launch control - it's fantastic fun! I'm also loving the sheer power of the thing. Oh and the steering wheel heating is quite nice. The only things I miss from my Ranger so far are the adaptive cruise control and qwerty keyboard on the sat nav (minor things really).
I have a caravan and Bayliner Capri boat so I am looking forward to towing both with my new Treg once the weather here improves in a month or two.
Immediate plans:
1. Replace frayed driver seatbelt
2. Have scuffed alloys repaired & repainted
3. Improve (darken) the tinting - particularly the front side windows
4. Get a full interior/exterior detail with paint protection (why did I buy a black car???)
5. Brake shoes & discs will be due most likely within the next 10,000kms according to the local service agent.
The seller was going to do most of the above work before sale, but after costing out all of the above, I proposed a further generous discount in return for organising it all myself and a guaranteed quick sale. He was happy to agree as it saved him a lot of effort. I will still end up a few thousand dollars ahead in terms of what it's worth vs what I paid.
Here's my Treg: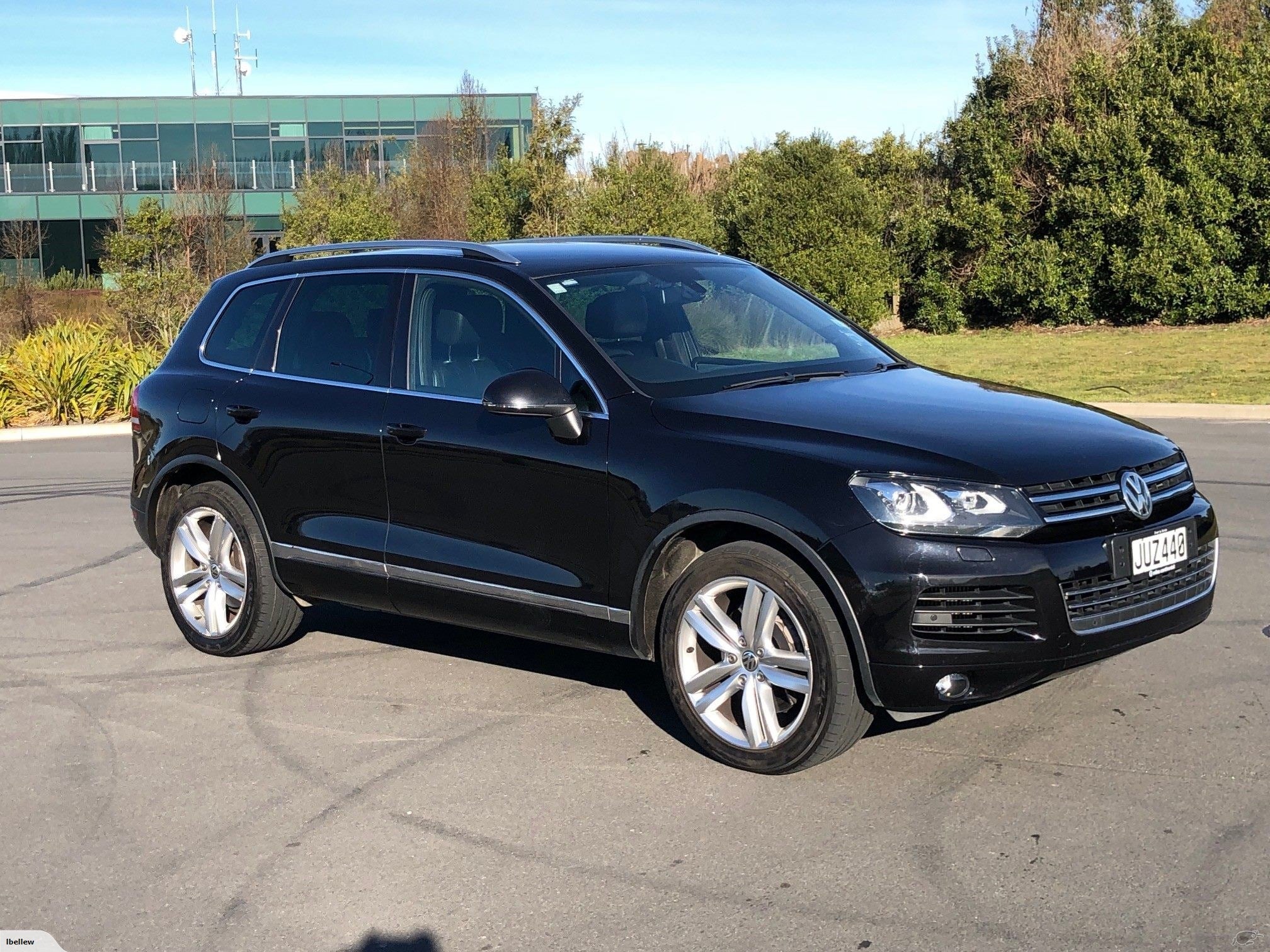 Here's my friend's Treg:
And here they are on their first outing together......