Discussion Starter
•
#1
•
I was looking for a vacuum leaks on my 04 V8 and found out that someone was removing the intake manifold and while installing it back - jammed one of the tubes. I was looking all over the forum and other resources and I can't find the name and description of that particular tube anywhere. It connects on the other end to the cable that comes out of the harness that connects to the ignition coils. On the other end - it goes under the intake manifold. Here is the pictures for better understanding: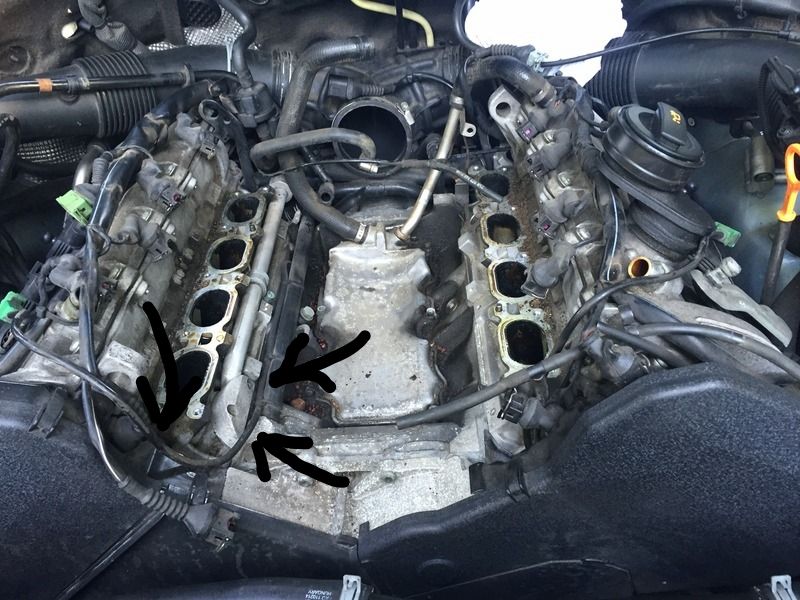 And this is the connection point: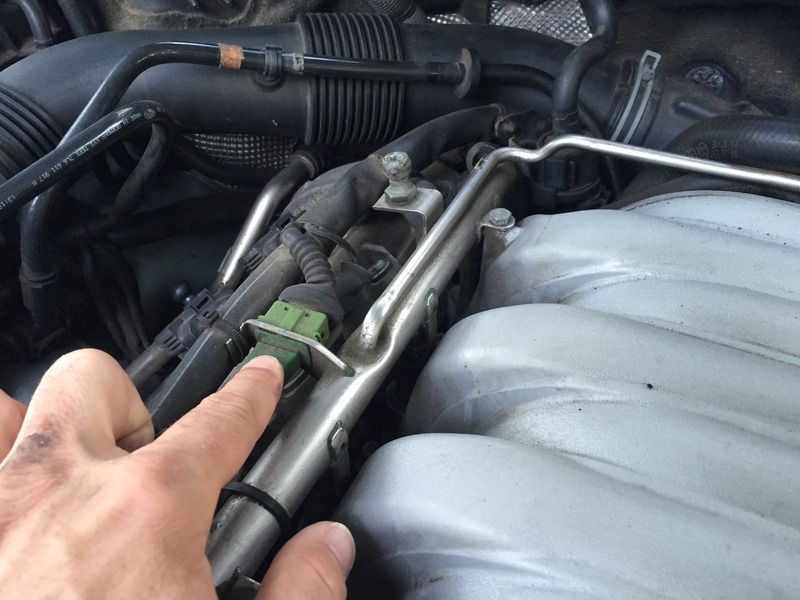 Is anyone knows what is the name of that cable or connector? Or is there any diagram where can I look up for the part number of that tube!
thank you!