Discussion Starter
·
#1
·
This is a guide to assist you to update the RNS510 Firmware.
What's an RNS510 (MFD3)?
It is one of these: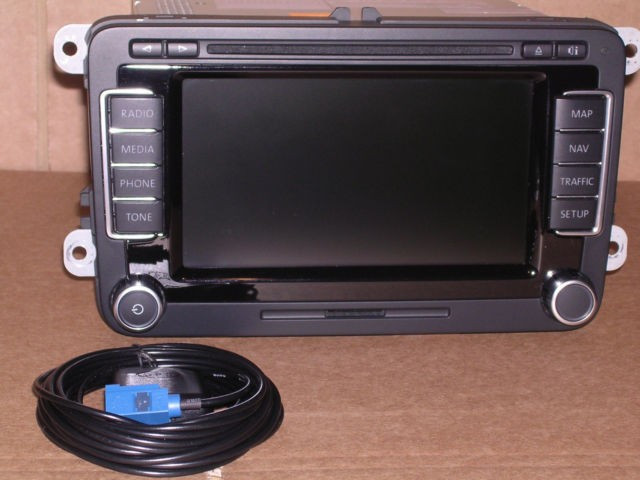 The method to successfully update the required firmware is detailed, and MUST be followed step-by-step.
Firmware files won't be supplied via this thread. They are complex, region specific (Europe, Australia/NZ).
WARNING:
North American firmware updates are extremely difficult, and you should discuss firmware update with your preferred VW Dealer.
Some can be obtained by searching through region specific forums for VAG specific cars. These can include
www.vwgolf,net.au
www.watercooled.org.au
VWnavi.com
Neither I, nor this forum accept ANY responsibility for firmware that you download from these locations, nor do 'we' accept any responsibility in respect to unexpected results.
For what it's worth, I have not had any problems with firmware I have downloaded and installed. For Australian members, I can provide all required firmware, maps and Points of Interest files.
Also this is definately NOT suitable for North America units.
DISCLAIMER
User accepts all responsibility for modifying their RNS510.
Loading firmware will possibly delete your map data and music. You have been warned.
Please read all the warnings
here
before continuing.
Additional warning:
DO NOT attempt to load firmware 4120 on a unit with HW radio version 0003 or below (check in test menu under version information). You could permanently damage your unit!


Installation instructions:
1. Firstly, have your VW map DVD on hand ready to install. You will need this to reload the mapping data onto the RNS510 hard drive.
2. Download the .iso file from the links above. Burn to a CD at the SLOWEST possible speed using a program such as imgburn. The RNS510 units are notorious for being very picky about cd media. If your firmware load fails, its more likely than not that it just can't read the CD. Try again with a different brand of CD, try a different burner, or use a DVDR. NOTE: I have had good success with burning using xpcdburner onto TDK CDR media using Track At Once recording method.
3. Unlock the car.
DO NOT
put the keys in the ignition. Turn on the RNS510 and let it start up. Insert your firmware CD and follow the instructions on the screen. The unit will reboot a few times. The whole process can take an hour.
4. Insert your map DVD and load the maps. In order to use custom POIs you need Aus/NZ map DVD version 4.1 or above.
Any questions?