in fact I found a site in Poland or Allegro.pl parts are really cheap,
VW's price distribution module only 5000 € ht! Used to find € 252 shipping included!
One would think that distribution is based solid pinion must think not!
On this first slide with no trace of shock valves, this is a good sign.
To follow the second cylinder head to check.
Here are pictures of the state of the right cylinder head,
we see that the injector and glow plug are spared
some valves are blocked in their homes and in the hydraulic pourssoirs.
I'll see if a little box on Alforville me again.
I would like to keep mine as far as possible.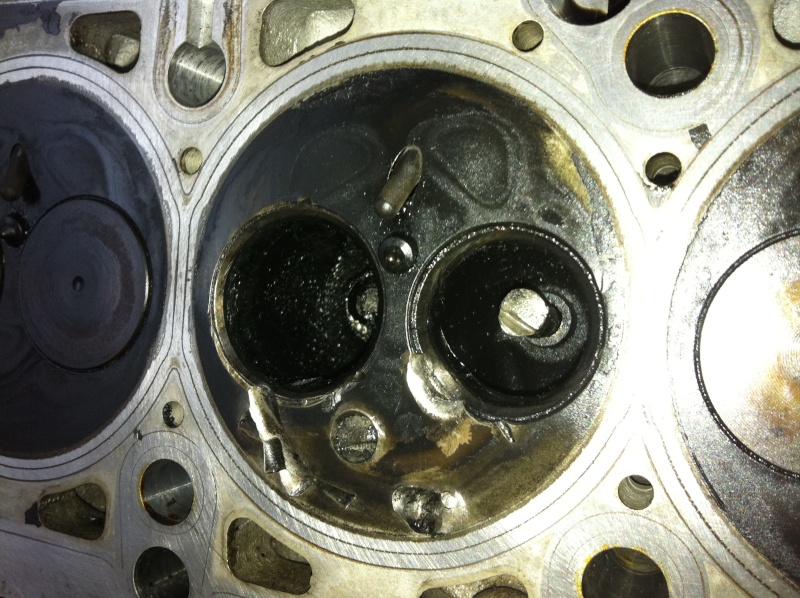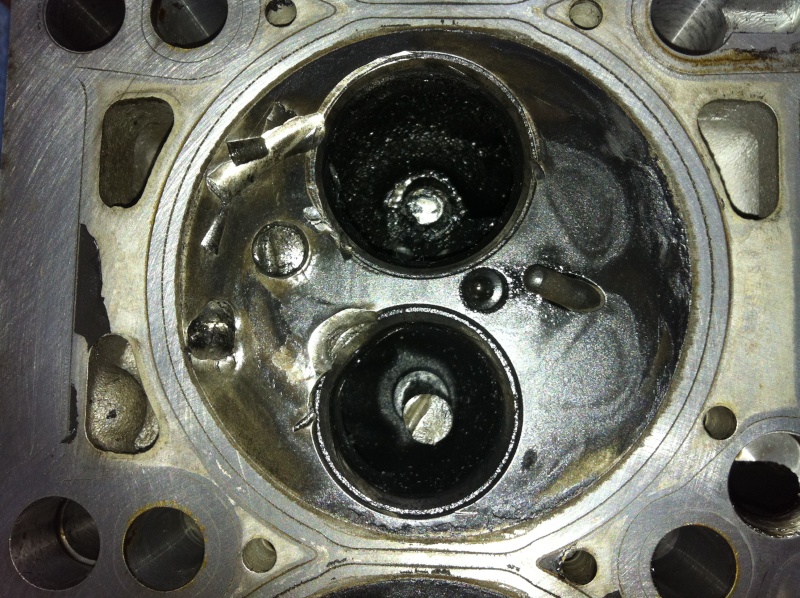 Removing alternator injection pump, diesel oil filter,
Handmade tool for 360 ° rotation seen in the last setting out the fluid coupling,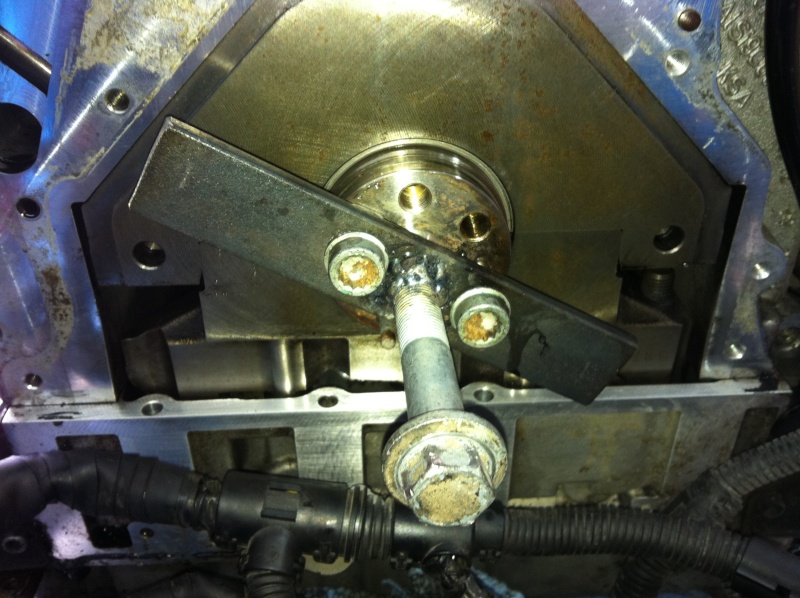 Finally sufficiently aligned for removal!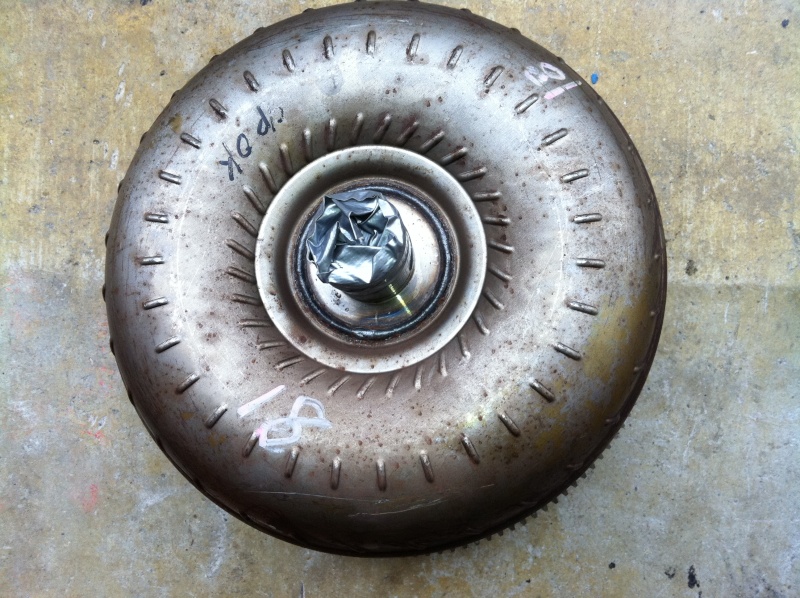 Here it is finally the distribution module is the central gable of the large nut that broke, who knows why?
Well looks like the teeth of the crankshaft has not suffered too much!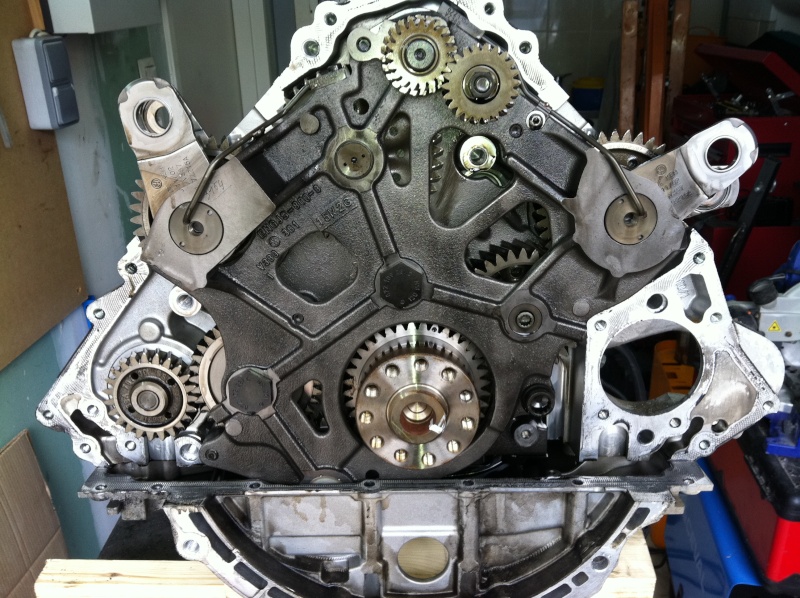 Then I removed the sump oil in search of scrap metal,
well I was not disappointed, there were a few pieces and hegemonically big to stay on the bottom of the oil.
Y has to provide the cleaning!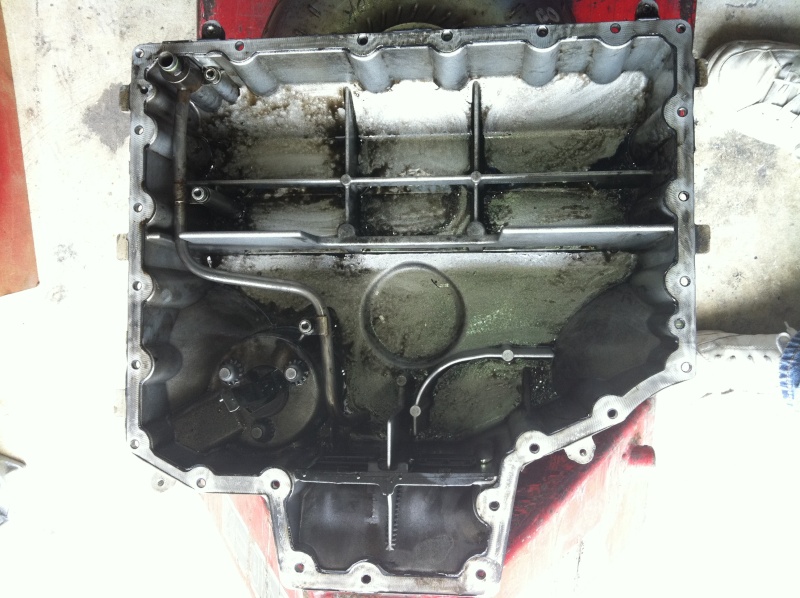 Receipt this morning of Poland's distribution module 07Z109353E of 2007
some parts of this version have been improved compared to my 2003 version
as lubrication pipes that are substantially larger.
to be continued ....