Hi Guys,
I have a 2015 Touareg Rline 3.0 TDI. Unfortunately I purchased this car without reversing camera. It can be retrofitted buying the below kit but I feel this is a bit expensive and quite a lot of work to fit. I do not think there is any other way to connect a camera to the car display?
Some Touaregs with RNS850 navigation system does not come with OEM reverse review camera when you buy the car, but you can add this aftermarket tailgate handle reverse view camera. Then you will get the reverse view image on the screen just like an OEM parking radar system. You will cost only a...
I am now looking into dash cameras and realised they could work as reversing camera! The options on Ebay are mind blowing! I am still investigating but with £6 you can buy some chinese quality product like the one below. They seems to connect to your mobile via wifi. since I already have my smartphone on the dash I was thinking I could press a button and display the rear camera when I feel I need it. If this is the case and the video quality is decent I just need to provide power which could be done quite easily (front connecting to the cigarette lighter fuse and back to the power outlet in the boot (after checking it goes of when turning the ignition off))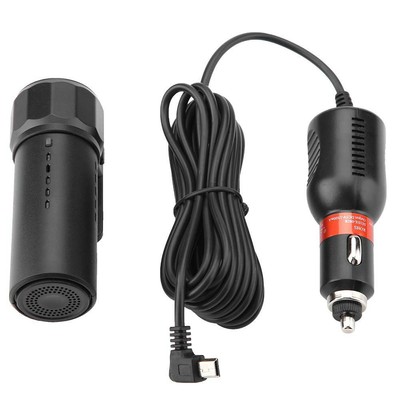 Find many great new & used options and get the best deals for Mini Wifi Full HD 1080P Car DVR Video Recorder Dash Camera Driving Recorder at the best online prices at eBay! Free delivery for many products!
What do you think? I know this camera is probably not the best quality but if it works could be a simple and quick set up for no money. I also like the shape of this model that clearly copies a famous and expensive brand....
All the best and wear your mask!
Fram