Discussion Starter
·
#1
·
I posted a 'wet floor' tale in the maintenance & repair forum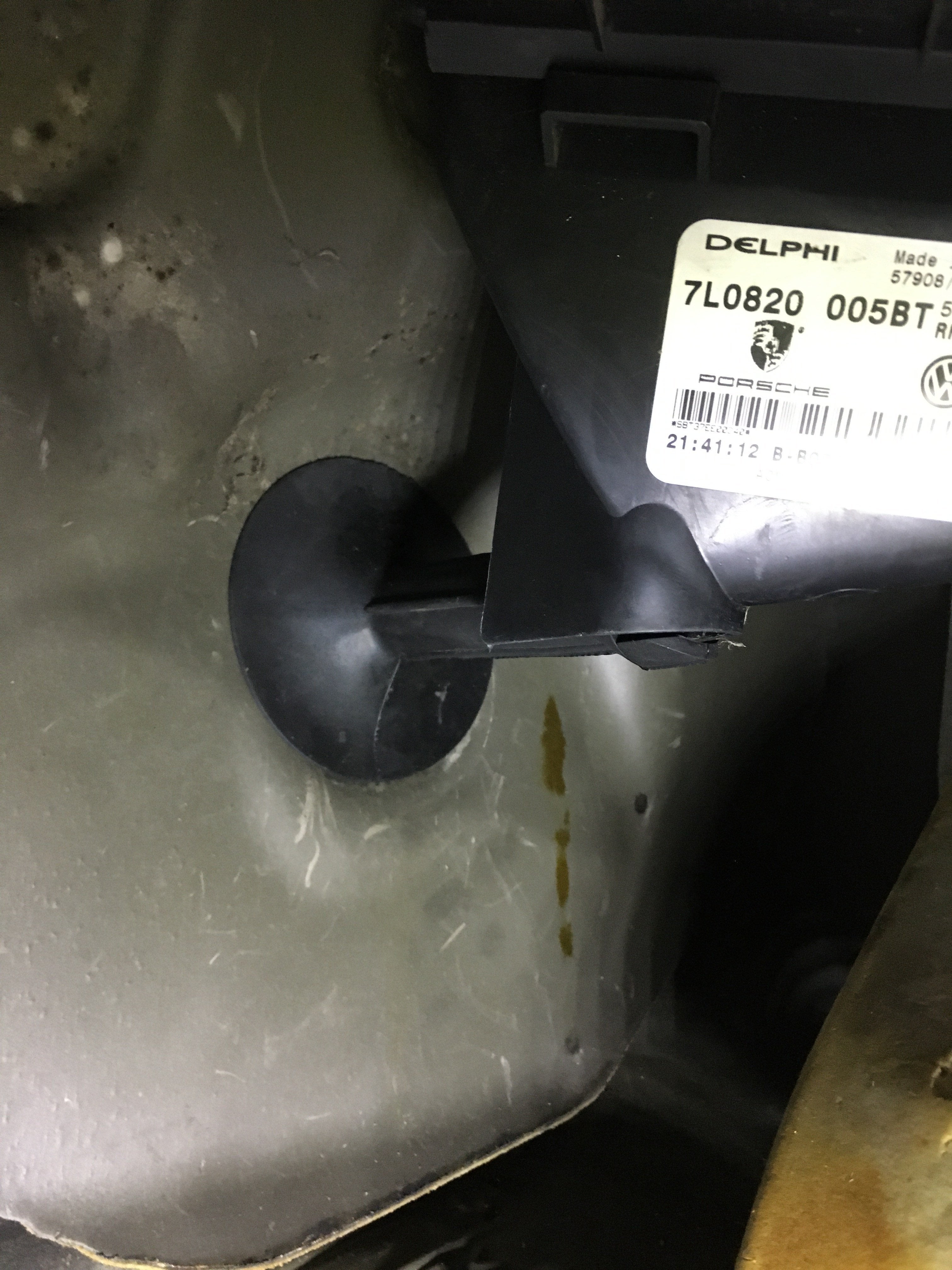 I've just had to deal with the pesky water issue in the front passenger footwell (RHD car - 2004 / T1). The carpet itself was bone dry but the under-foam was wet so with this problem hidden away underneath, potentially for a while, it is worth periodically slipping a hand under the carpet to...
www.clubtouareg.com
and folk have asked for more info about the rare ABT Touareg involved. This modding forum seemed a more appropriate place for this so here is some history, specs and a few pics for those who are interested:
ABT, Kempten Germany launched their Touareg sports tuning and upgrade programme for the Touareg V10 in 2003 to create the VS10. This 2004 model was given the ABT treatment in 2005 with major performance and styling upgrades and was the first one in the UK. I'm not aware of any other genuine ones on the UK roads since, so a very rare beast. The private plate 'V10 ABT' has been on the car since then.
Power unit has been tuned & remapped from the standard 313 BHP to 412 BHP /307 kW and 860 Nm torque at 2,500 rpm with enhanced throttle response and ABT's four port exhaust system. With EGR valves / speed limiter disengaged too, 170 mph+. It is scary quick for a 2.4 ton hippopotamus, with 0-60mph in 5.1 seconds.
ABT's bespoke automated on-the-fly Level Control (ALC) system modifies, stiffens and lowers the suspension to handle the enormous power when driving, providing greater stability and handling. In Standard setting the ABT VS10 sits 30mm lower than the production car and in Sport mode, ride height drops a further 10mm and the pneumatic dampers are further stiffened for cornering at speed. For the kerbside look (and to help with getting in and out!), ALC enables the VS10 to sit 60mm lower than the production model before the engine is fired.
ABT SP4 22" alloys, with 295/30 tyres. Widened wheelbase with hub spacers (25mm front and 30mm rear each side).
For the extra stopping power needed, uprated braking system with grooved brake discs. I've got Ferodo DS2500 pads on there at the moment.
The standard Touareg's key body panels are kept, but ABT fit a new front grille, deeper front and rear bumpers, side skirts, wide arches and discreet spoiler.
I'm evangelistic about keeping it in top condition with regular full engine internals Terraclean and 11.5 litres of fresh VAG 506 0-W30 every time making routine servicing costs heavy. It gives specialist vehicle insurers palpitations and fuel consumption is frightening but just driving it numbs the pain very quickly!
Here's a few pics: