Discussion Starter
•
#1
•
Year:
2010
Model:
Touareg Luxury Limited
Engine:
V6 TDI
VIN:
WVGAK7A95AD002837
Car Fax:
Clean
Mileage:
86417
Exterior:
Sapphire Blue
Interior:
Black and White
Location:
Raleigh, NC
Asking Price:
$22,000
Condition:
Near perfect
Contact:
Abdoul @ 919-264-7707
For sale is my 2010 Touareg Luxury Limited V6 TDI in Sapphire Blue.
It has the 2 tone Black and White interior and every feature that was available on the vehicle at the time.
It has the
Luxury Limited Package
which includes: 2 tone Black and White leather interior with a carbon fibre type looking trim pieces, heated steering wheel, 12-way power adjustable seats, 20-inch wheels, and the factory body colored sport body kit.
It has the
Premium Technology Package
which includes: RNS510 Hard Drive based navigation system, Dynaudio sound system, Bluetooth, Rear Back-up camera, Bi-xenon headlamps, Keyless entry and start, etc...
The vehicle also comes with the 4 corner Air suspension.
I have owned some very nice vehicles in my time and without a doubt this was the best engineered vehicle I have ever owned or had the privilege to drive. For those who are familiar with these vehicles, you know what a rare gem this one is. I was supposed to sell it last year, but I was doing everything in my power to keep it, but unfortunately I have to get a 3-row seater so she has to go on the market.
My local VW dealer has maintained the vehicle since I owned it and she is in excellent condition. I would say near perfect condition. I pride myself in maintaining my vehicles as new as possible.
With that said, this vehicle has around 90k miles so it does have some wear and tear although nothing near the amount of miles that it has. Only 3 things of note... The first thing to note is the passenger side rear quarter panel has a small dent in it. My mother was staying me with me at one point and backed her car into mine accidentally. It is barely noticeable unless you are looking right at it and trying to find the dent. This dent can be pulled out, but I never did because it's not really noticeable unless you're looking for it.
The other thing to note is the driver side seat has very little signs of use. I only mention this because all the other seats in the car look brand new white and being white seats it was a feat in itself to keep them in this condition. The driver seat is the only one that doesn't look brand new, but again it has very little signs of use. It doesn't take away from the pristine condition of the vehicle. I tried capturing the seat condition in pictures, but it doesn't show up in the pix since it's very minimal. Anybody buying white seats would want to know the condition of the seats I imagine, so I figured I would try my best to explain.
And there is a small scratch on the passenger side rear door.
Other than the 3 items above, everything else in the car is fully functional. No fault codes or issues whatsoever and she has been very good to me. She still gets 29mpgs on trips and averages about 22mpgs when driven daily (unless my wife is at the wheels then she does 20mpgs
) .
Also, she will be needing new tires soon.
I have all the keys the vehicle came with, along with the manuals. I also have the title of the vehicle.
Please let me know any questions you may have.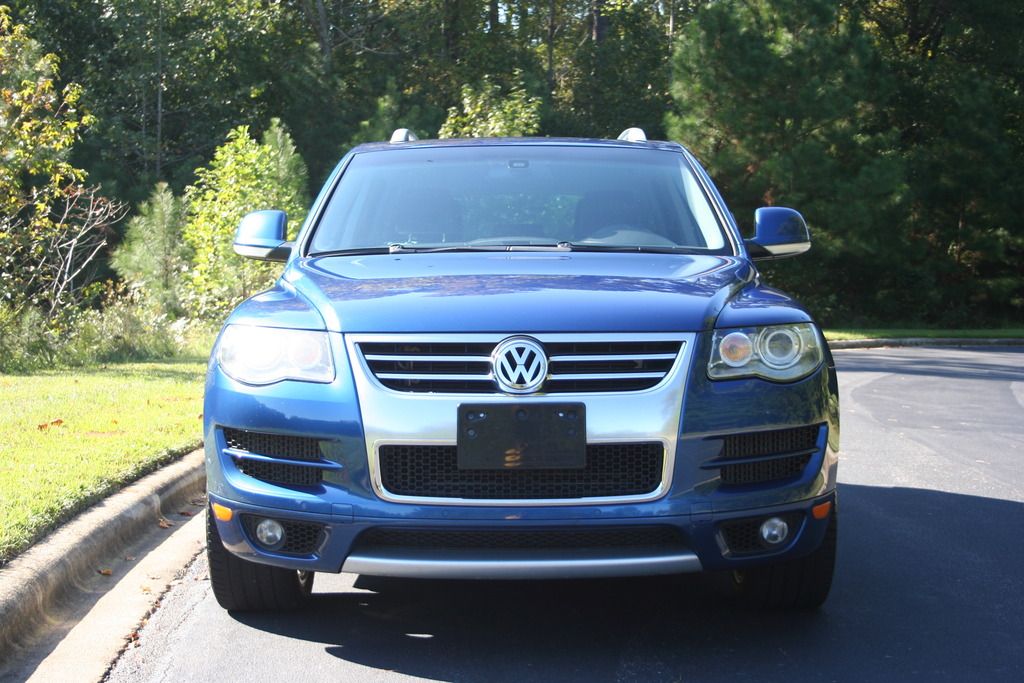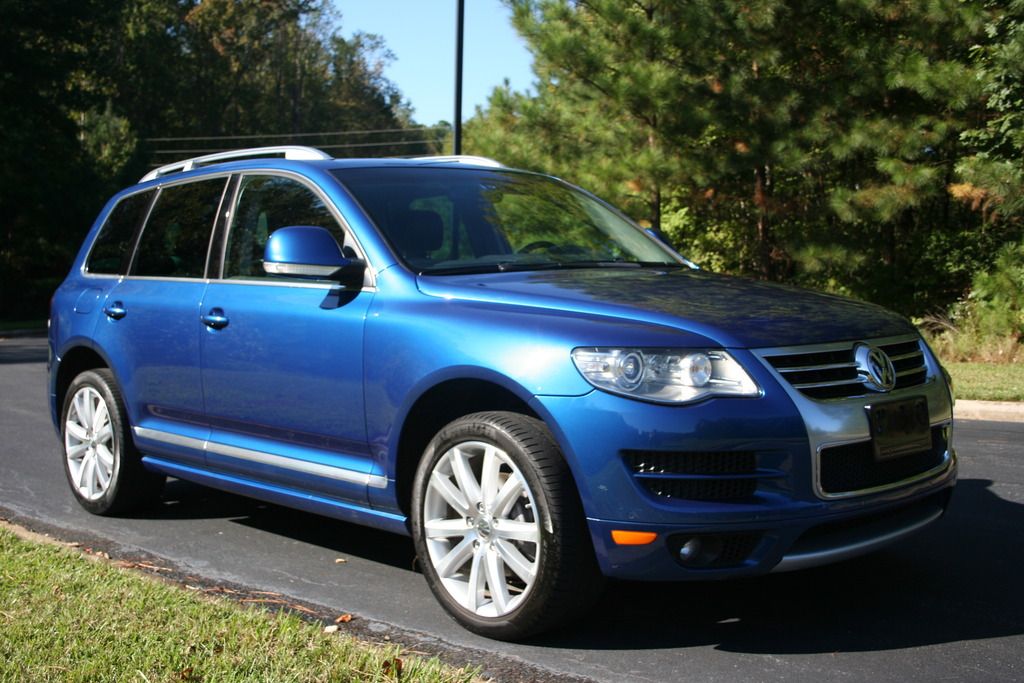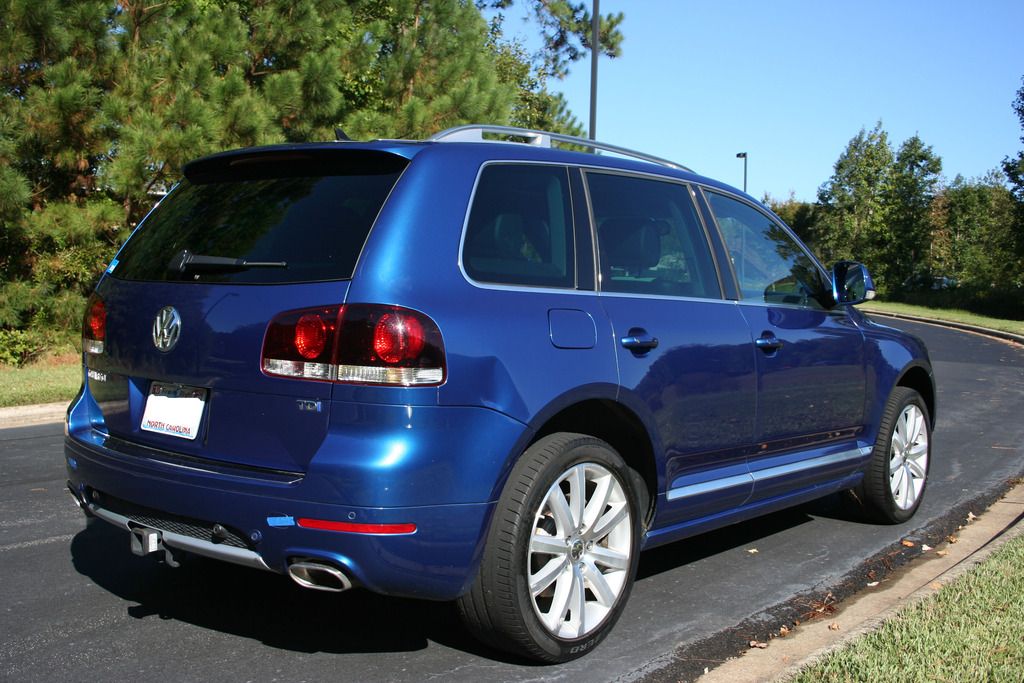 [IMGhttp://img.photobucket.com/albums/v515/sorcereur/Touareg/IMG_0581_.jpg[/IMG]